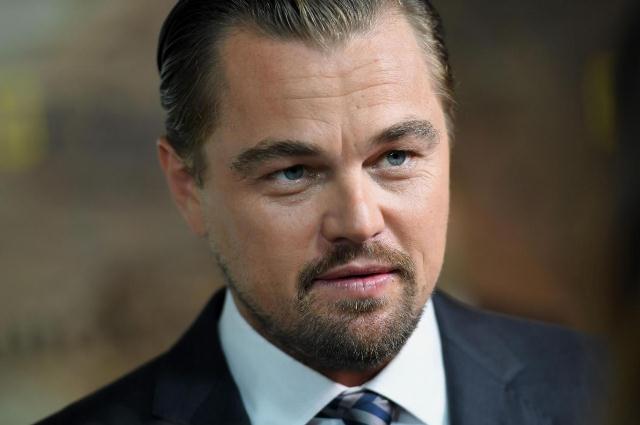 ---
JERUSALEM: A year ago Israel offered Leonardo DiCaprio, Matt Damon and other Hollywood stars all-expenses paid luxury trips, but it seems they have chosen to miss their cues.

Campaigners are claiming victory as it appears none of the 26 Oscars stars offered a free personalised tour valued at up to $55,000 has visited.

The offer, part of gift bags given out by a marketing firm around the time of the 2016 Oscars each worth an estimated $200,000 and including other items such as ultra-expensive toilet paper, sparked a backlash.

NFL players Bennett, Forsett to skip Israel trip

Campaign groups accused Israel of trying to use the celebrities to gain positive coverage and downplay alleged abuses in the occupied Palestinian territories.

A few days ahead of the 2017 ceremony on February 26, it appears none of the nominees has visited themselves.

Hunger Games star Jennifer Lawrence did take up the offer but gave it to her parents, said the agency that came up with the idea.

"This is a success," said Yousef Munayyer of the US Campaign for Palestinian Rights, which ran the campaign against the visits along with American organisation Jewish Voice for Peace.

"I am very glad there's no evidence that people went. I think it is clear the objective of using the actors to whitewash Israel has failed."

Given several days notice, Israel's tourism ministry declined to comment or confirm which celebrities had taken up the offer.

Kick back

Ahead of the 2016 Oscars, in which DiCaprio scooped best actor for The Revenant, Israel's tourism ministry announced the nominees for the top five prizes as well as host Chris Rock would be offered individually tailored trips, including first class flights and luxury hotels.

Israeli officials said they were seeking to show the real Israel at a time of conflict. "Every celebrity that is coming to visit us can put online a selfie somewhere and the value is huge," tourism ministry director general Amir Halevi told AFP at the time.

But US-based campaigners placed adverts in the Los Angeles Times and urged the actors to #skipthetrip on social media.

In reversal, White House will not insist on two-state solution in Mideast

Campaigners then monitored traditional and social media to see if any of the celebrities made public trips. "So far we have not seen any," Munayyer said.

Sam Gee from exploreisrael.com agency that devised the idea said Lawrence gave the trip to her parents as a birthday gift and they have already visited.

Mark Rylance, winner of the Best Supporting Actor and a long-time critic of Israeli policies, confirmed to AFP he would not visit.

Jewish Voice for Peace spokeswoman Granate Sosnoff said it was part of a wider cultural boycott.

"(Our campaign) brought tension, interrupted the normalcy of brand Israel and reminded Hollywood elites that there's a social cost of being associated with military occupation," she said.

Left-wing shift

Dan Rothem, a researcher on US-Israel relations, said Israel wanted to use celebrities "as a way to break the impression there is some sort of isolation or boycott".

Musicians performing in Israel are often put under pressure to boycott from activists, with Pink Floyd's Roger Waters a major campaigner against such trips.

But in recent weeks a number of global bands, including Radiohead, who are known for social activism, have announced gigs in the country, leading left-wing newspaper Haaretz to ponder if boycott moves are failing.

Even under Trump, US in no hurry to move Israel embassy

Last week controversy erupted over American footballers visiting Israel, with only five of the 11 players from the NFL joining a trip after the Superbowl.

Seattle Seahawks defensive end Michael Bennett said he would "not be used" by Israel, quoting reports the itinerary was being sculpted by the government for publicity.

"When I do go to Israel -- and I do plan to go -- it will be to see not only Israel but also the West Bank and Gaza so I can see how the Palestinians, who have called this land home for thousands of years, live their lives," he said in a statement.

Academic Margaret Campbell, who has written about celebrity endorsements, said the biggest risks of backfire is "that people end up with a worse idea of the brand (the country 'brand' in this case) than before".

Chuck Norris visited Israel this month and met Israeli Prime Minister Benjamin Netanyahu.

Rothem said right-winger Norris' visit would not break the "right-left divide", but more traditionally left-wing Hollywood could help reverse a negative trend for Israel.

The percentage of Democrats who sympathise more with the Palestinians than with Israel has nearly doubled since 2014, research by the Pew Research Center found, and in 2016 was higher than the percentage favouring Israelis (40 percent and 33 percent respectively).

"The left and the right in America no longer view Israel through the same prism," Rothem said.