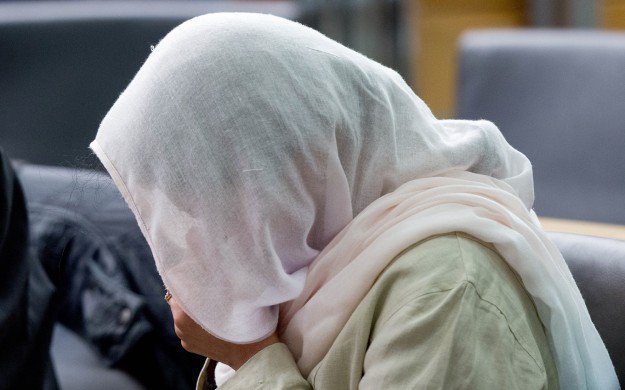 ---
MULTAN: At least three women were killed in suspected honour killing cases in different districts of southern Punjab.

In a case registered in Miranpur, a man killed his wife and nephew on suspicion of having an illicit relationship.

Police sources stated that Aslam doubted that his 26-year-old wife, Shareefan Bibi, was having an affair with his 22-year-old nephew Ismail.

According to details, Aslam, along with a friend Yousaf shot his nephew and hanged his wife to the ceiling fan till death.

Rojhan police has registered a FIR and investigation is underway.

In a separate incident in Rajanpur, a man has killed his daughter-in-law in the name of honour.

According to the police, Peeran Ditta, 55, beheaded his daughter-in-law Hassena, 22, on the suspicion of having an affair with a neighbour.

Police said the culprit fled from the scene, however an FIR has been registered against him.

In Basti Halkani, of district Rajanpur, Muhammad Baksh killed his 20-year-old sister Hafsa.

Baksh suspected that his sister was having an affair.

The police stated that the suspect used a sharp axe to kill both the victims and later fled from the scene. Investigation in the case is still under way.

Murders in the name on honour have increased in south Punjab in the last two years. On an average five women are murdered daily in the name of honour.

A week ago, female lawmakers from the PPP submitted a calling attention notice in the National Assembly Secretariat to discuss the alarming increase in the number of honour killing cases in the country.

MNAs Shazia Mari, Beelum Husnain, Mehreen Bhutto, Shazia Sobia, Shahida Rehmani and Surruya Jatoi on Tuesday submitted the notice.

"We would like to invite attention of Minister for Human Rights towards the alarming rise in the honour killing incidents … especially the brutal incident … in Khyber-Pakhtunkwa where a young girl Hina Shah Nawaz was barbarically murdered in the name of honour," said movers of the notice.

Published in The Express Tribune, February 22nd, 2017.
COMMENTS
Comments are moderated and generally will be posted if they are on-topic and not abusive.
For more information, please see our Comments FAQ