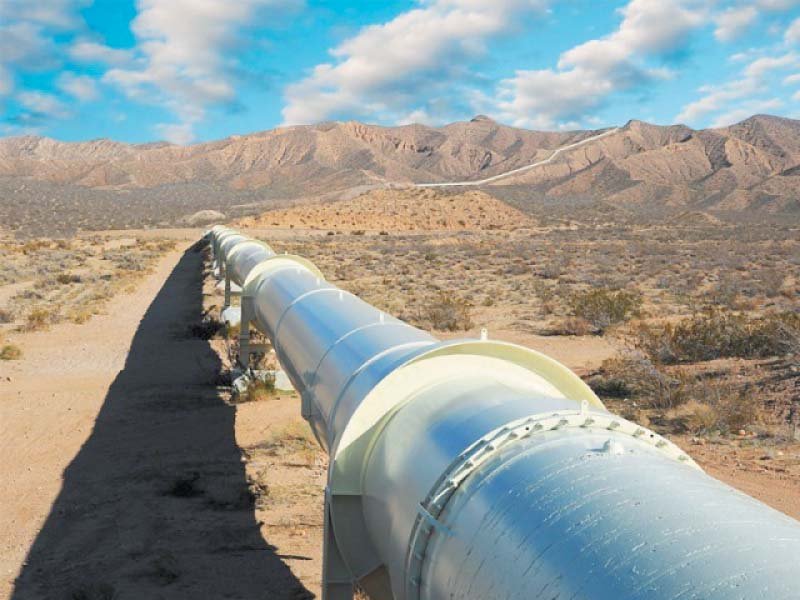 ---
ISLAMABAD: Sui Northern Gas Pipelines Limited (SNGPL) has planned to award contract for a second gas pipeline from Karachi to Lahore, which will carry 1.2 billion cubic feet of liquefied natural gas (LNG) per day, in the next two months in an attempt to tackle the gas crisis in Punjab.

The gas pipeline will lead to an increase in assets of SNGPL and consequently its profit will go up further.

According to officials, the Ministry of Petroleum and Natural Resources has tasked SNGPL to lay another gas pipeline from Karachi to Lahore for the transmission of imported LNG.

"We are working on the design of second gas pipeline from Karachi to Lahore and hope that a contract for building the pipeline will be awarded in the next two months," SNGPL Managing Director Amjad Latif said while talking to The Express Tribune.

Gwadar terminal, pipeline project stuck on paper

After the design is prepared, the Ministry of Petroleum will send a summary to the Economic Coordination Committee (ECC) to seek its approval for acquiring bank financing. SNGPL, which meets the requirement of Punjab and Khyber-Pakhtunkhwa, has already completed its first pipeline augmentation project for smoothly transmitting gas from Karachi to Lahore.

Punjab has a very thin share in gas production, which forces SNGPL to provide energy to domestic consumers only in the winter season, when demand goes up sharply.

Owing to the gas scarcity, industrial units in the province including textile mills and compressed natural gas (CNG) filling stations have been shifted to imported LNG.

With this, the Rs450 billion CNG industry, which remained closed most of the time in winter due to absence of natural gas supply, has resumed business.

Pakistan gears up for another LNG terminal

Three LNG-based power plants with cumulative production capacity of 3,600 megawatts are also being set up in Punjab, which will need continuous gas supply. In a bid to receive and process LNG imports, first terminal started running in Karachi in March 2015 and work on the second terminal with handling capacity of 600 million cubic feet per day (mmcfd) was under way.

It will start operations before June this year and provide imported LNG to the new power plants being set up in Punjab.

"LNG pipelines being laid by SNGPL will take imported gas to Punjab for the revival of its industries that have no domestic gas available due to shortage," an official commented.

Last year, SNGPL turned into a profit-making company after curbing its transmission and distribution losses. Its actual profit in 2015-16 stood at Rs2.5 billion, but the Oil and Gas Regulatory Authority (Ogra) - the regulator - made adjustments in arrears of the past three years, which brought down the earnings.

LNG-based plants set to add energy

Major contributors to the turnaround were lower losses and increased assets.

"Unaccounted-for-gas (UFG) loss was 10.98% in 2014-15, which came down to 9.21% in the following year. With the ongoing pipeline augmentation projects, the company's assets will further rise," the official said.

Now the UFG loss, caused by gas theft and leakage, has dropped to 8.3% and its impact will be reflected in the company's upcoming revenue requirement. A 1% reduction in the UFG level means an injection of Rs2 billion into its profit.

According to the official, Ogra allows the recovery of 4.5% UFG loss from gas consumers whereas the remaining is borne by the company. The fall in UFG loss will provide the company an opportunity to stave off a major hit to its balance sheet.

Published in The Express Tribune, February 22nd, 2017.

Like Business on Facebook, follow @TribuneBiz on Twitter to stay informed and join in the conversation.
COMMENTS
Comments are moderated and generally will be posted if they are on-topic and not abusive.
For more information, please see our Comments FAQ