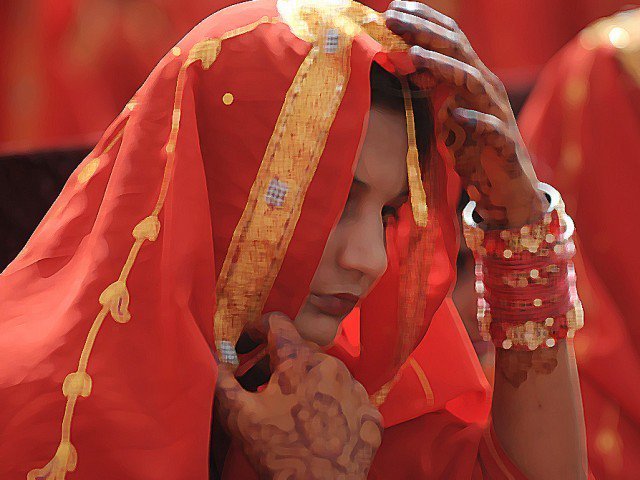 ---
SUKKUR: A Rohri civil judge granted on Tuesday a five-day police remand of the accused men involved in an attempt to marry a minor girl to an elderly man in village Abdul Ghani Jagirani within the limits of the Dubbar police station.

Sukkur police had raided on Monday the village and taken the girl into protective custody minutes before her rukhsati with the elderly man.

Three accused men, Gaman Jagirani, Abdul Ghani Jagirani and Waheed Jagirani, were produced on Tuesday in the court of Rohri civil judge. After hearing the case, the court remanded the accused into police custody for five days.

In her statement before the court, the girl in question opted to go with her parents after which the court allowed her to do so.  Acting upon secret information, the Sukkur SSP Amjad Ahmed Shaikh ordered Monday night the Dubbar SHO to raid the village to arrest the suspects and take the girl into protective custody.  The Dubbar police raided the village and minutes before the Rukhsati of the minor girl, took her into custody and arrested her father, the groom Gaman and his cousin. The 11-year-old minor girl was to be married off to a 50-year-old man.

Confirming the raid and arrests, Shaikh told The Express Tribune that in 2012, a jirga was held in which Gaman had labeled the minor girl's brother, Sachal Jagirani as karo with his fiance Waheeda.

Declaring Sachal as karo, the jirga had ordered to barter the 11-year-old girl, who at that time was only five years old, to resolve the karo-kari dispute. Seeing no way out, her father accepted the verdict of the jirga and solemnised her nikkah to Gaman.

An FIR has been lodged against the men at the Dubbar police station.

Published in The Express Tribune, February 22nd, 2017.