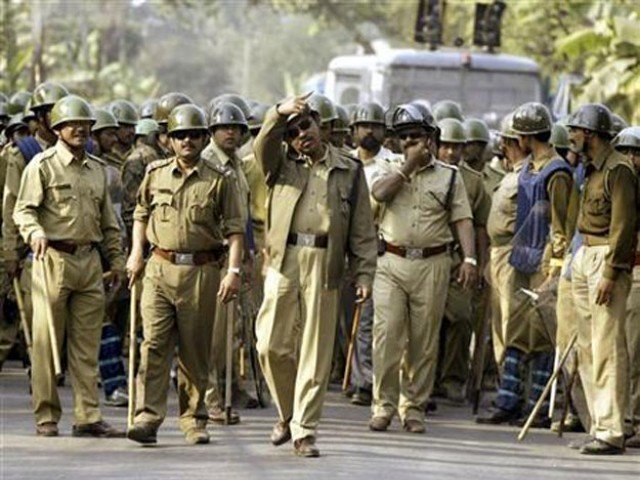 ---
NEW DELHI: At least seven suspected Maoist rebels were killed Tuesday in a gunfight with police in the remote forests of central India, an officer said, the latest deadly encounter in the country's long-running insurgency.

Police ambushed a group of heavily armed rebels passing through the dense forests of a Maoist stronghold in Chhattisgarh state, triggering an hours-long gun battle before the suspected guerrillas fled.

"So far we have recovered seven dead bodies along with some arms and ammunition. We may find more bodies as the combing operation is on," D M Awasthi, head of the Chhattisgarh anti-Maoist unit, told AFP.

He said they launched the assault after receiving information about the movement of 30 to 40 armed rebels near Narayanpur district, some 350 kilometres (220 miles) from the state capital Raipur.

India arrests heads of adoption centre over trafficking

"Few policemen were also injured," he added.

One paramilitary trooper was also critically injured on Tuesday after he stepped on a landmine planted by suspected Maoist rebels in Sukhma district, also in conflict-torn state, police said.

India is fighting thousands of armed Maoists rebels in the so-called "Red Corridor" which passes through swathes of resource-rich areas of central and eastern India and is mostly inhabited by underprivileged tribes.

India arrests heads of adoption centre over trafficking

At least 20 states in India are affected by the deadly insurgency with almost daily reports of gunfights and bomb blasts in the hotbeds of Chhattisgarh, Orissa and Jharkhand.

The guerrillas -- inspired by Chinese revolutionary leader Mao Zedong -- say they are fighting the Indian government for land, jobs and other rights for poor tribal groups, with thousands of lives lost in the the decades-old insurgency.