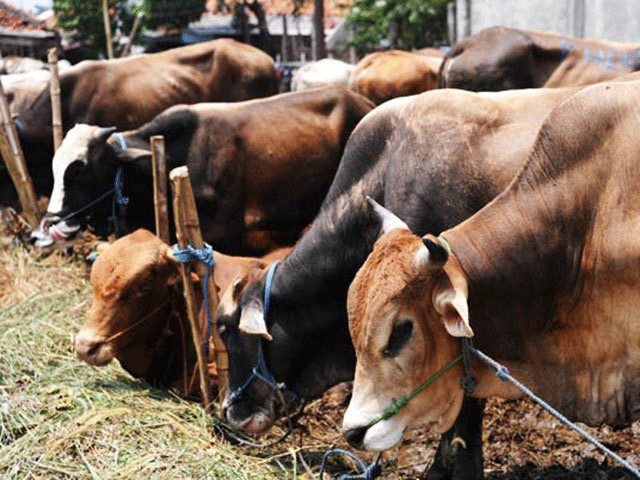 ---
ISLAMABAD: Belarusian region Brest Oblast has expressed interest in exporting its dairy products to Pakistan in a bid to give a push to bilateral trade between the two countries.

According to a statement issued by the embassy of Belarus on Tuesday, the interest was shown in a meeting between Brest Oblast Executive Committee Deputy Chairman Mikhail Serkov and Balochistan Governor Muhammad Khan Achakzai, who was on an official trip to Belarus.

Belarus, pakistan: 'Bilateral trade can be raised to $1b'

"We have already laid some groundwork for exporting $2 million worth of merchandise to Pakistan," Serkov said, pointing out that it was a task for the current calendar year.

He voiced hope that the Belarusian region would be able to export dairy products and would secure a market in Pakistan for its other products. "I think other ideas for working together will also be discussed," he said.

Achakzai, who was leading a Pakistani delegation, underlined the need for taking concrete steps to promote mutual trade between the two countries. "Belarus and Pakistan will reach a new level of mutual cooperation," he remarked.

USAID stresses help for dairy sector

In the meeting, it was agreed that the two regions - Brest Oblast and Balochistan - should establish contacts in the industrial, logistics, civil engineering, education and tourism sectors as well as other areas.

The delegation of Balochistan arrived in Belarus on an invitation of the Brest Oblast governor. They were expected to visit top companies in Brest Oblast and hold negotiations with their management.

They will also meet officials of the Belarusian Industry Ministry.