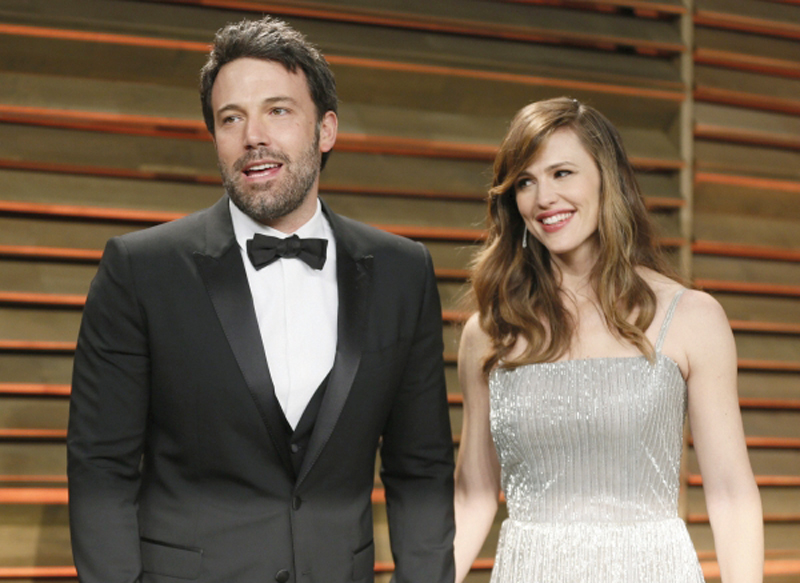 ---
Jennifer Garner is finally speaking out on her split with Gone Girl actor Ben Affleck. Playing the lead in this month's Miracles from Heaven, she talks about breaking up with Affleck, dealing with the pain, and keeping her kids and career in focus.

"When I can't sleep—and I am not someone who typically has that problem, but I really have in the last year—and I need something to switch my brain off, it has been Tina Fey and Amy Poehler," Garner said in an interview with Vanity Fair. "God bless those girls. I used to think I would never watch television on my phone, but there I am, because I am sleeping next to my daughter. I'm happy to have her; she's happy to have me."

Actors Ben Affleck, Jennifer Garner announce plans to divorce

Late last June, after their children – Violet, Seraphina and Sam – were finished with the school year, Hollywood's most sought-after power couple Garner and Affleck, announced their plan to divorce one day after their 10th anniversary. "It was a real marriage. It wasn't for the cameras. And it was a huge priority for me to stay in it. And that did not work," she added, while speaking about her estranged husband.

A month later, it was reported that Affleck was having an affair with the family nanny, Christine Ouzounian. However, Garner professed that the 28-year-old nanny was not the reason behind the break-up and her first priority was and will always be her children.

"We had been separated for months before I ever heard about the nanny. She had nothing to do with our decision to divorce. She was not a part of the equation. Bad judgment? Yes. It's not great for your kids for a nanny to disappear from their lives. I have had to have conversations about the meaning of 'scandal' with my children," she stated.

"I didn't marry the big fat movie star; I married him," Garner said, about Affleck. "And I would go back and remake that decision. I ran down the beach to him, and I would again. He's the most brilliant person in any room, the most charismatic, the most generous. He's just a complicated guy. I always say, when his sun shines on you, you feel it. But when the sun is shining elsewhere, it's cold. He can cast quite a shadow."

Another shot: Jennifer Garner looking to make amends

Garner revealed she is trying her best not to let this affect her professional life. In Miracles from Heaven, she plays a real-life Texas mother, Christy Beam, whose young daughter Annabel is ill with a life-threatening disease that miraculously heals after a near-fatal fall from a tree.

Speaking about the film, she said, "It was so compelling and tangible. Her pain, the daughter's pain, what it did to the family. Christy was so steadfast; she didn't try to whitewash what was wrong with her daughter. She was next to her helping her know she was strong enough to get through it, and I wanted to be in her skin."

Have something to add in the story? Share it in the comments below.