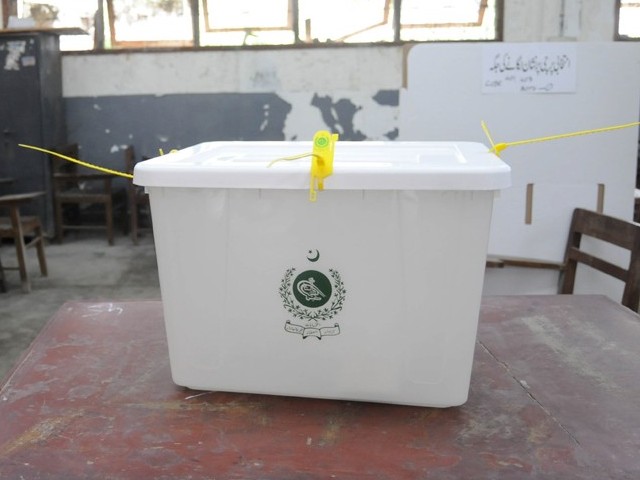 ---
LAHORE: The Lahore High Court has the sought assistance of the Pakistan Bar Council (PBC) and Lahore High Court Bar Association's (LHCBA) election board chairman to decide whether polling for the association's upcoming election should be held manually or electronically.

On Monday, LHC Chief Justice Syed Mansoor Ali Shah heard the petition of presidential candidate Sardar Khurram Latif Khosa, and summoned the plea of another candidate Advocate Chaudhry Zulfiqar, for directions to hold election through biometric voting.

Khosa, who is contesting with the majority support of PPP-backed faction of lawyer, stated the PBC ordered manual polling on the request of Asma Jahangir-backed group's candidate, Ramzan Chaudhry.

He said PBC Vice-Chairman Ahsan Bhoon passed the impugned order without any lawful reason, claiming that 11 out of 14 candidates supported biometric polling process. He argued the PBC could not interfere in the affairs of the LHCBA.

LHCBA's former president Shafqat Chohan and Advocate Tipu Salman Makhdoom, representing Zulfiqar, the candidate of Hamid Khan group, told the court the bar elections had been conducted through electronic polling for the past two years after an approval given by its general house.

The chief justice would resume hearing on Tuesday (today).

LHCBA election board chairman Javed Iqbal Raja told a press conference that arrangements had been made to hold the polling either way, biometric or manual.

He said the board was awaiting the high court's decision.

The election board, he said, had made arrangements for both electronic and manual polling process in order to avoid delays. "We are fully prepared to implement the court decision in both cases," Raja said.

He maintained the election, in any case, would be held in a fair and transparent manner.

Published in The Express Tribune, February 21st, 2017.
COMMENTS
Comments are moderated and generally will be posted if they are on-topic and not abusive.
For more information, please see our Comments FAQ