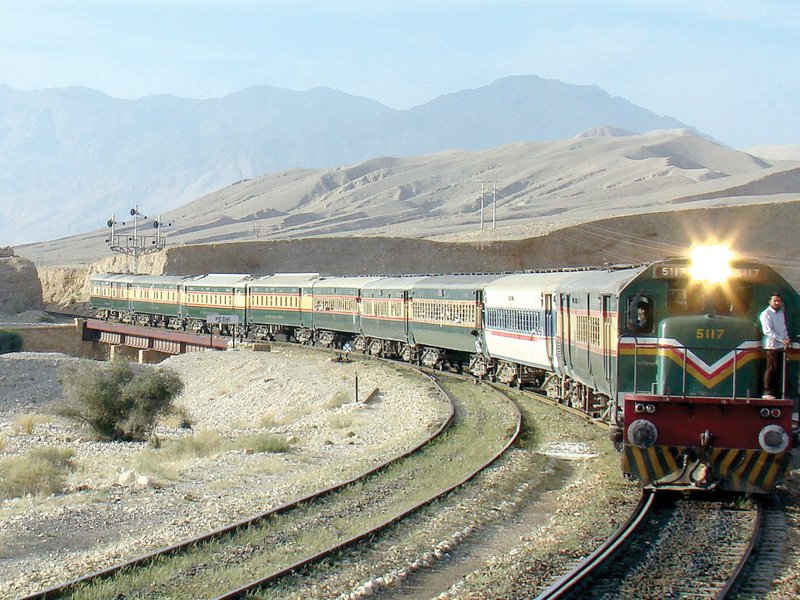 ---
LAHORE: Pakistan Railways announced the launch of its first mobile application, in a bid to facilitate travellers to reserve seats of their choice without having to visit their local ticketing office.

In addition to being able to reserve their seats on 48 trains, passengers can view information regarding arrival, possible delays, expected travel time, stoppages and payment solutions through the newly launched app.

LNG supply: Gwadar terminal, pipeline project stuck on paper

In a press conference on Monday, Minister for Railways Khawaja Saad Rafique said that the initiative has been taken after railways observed the success of its e-ticketing initiative. "In October last year, we launched the e-ticketing initiative that got immense appreciation from the public," he said, adding "passengers can avail this facility on 48 trains currently operating on main lines".

Rafique said the restructuring of IT directorate was not an easy task, as the corporation was passing through its worst period and private firms and young professionals were reluctant to work with railways.

He added that in a few months, railways earned Rs60 million through the e-ticketing initiative. "We are not claiming that the state of affairs in railways has been fixed - (but) at least, things are now much more positive than they were in 2013."




Pakistan Railways has also decided to upgrade German coaches that are nearing their life-limit. In this regard, the state-owned entity has planned to upgrade 300 economy-class coaches to AC-standard coaches of old German stock.

The upgrade of a single coach will cost railways between Rs5-6 million, however, if the management decides to replace the spare parts of these coaches then the cost of a single coach could go up to Rs12.5 million, but adding another 10-12 years to its life.

Apart from these 300 coaches, another 120 economy class coaches will be upgraded in the next four months and another 39 AC-sleeper coaches will be upgraded local

Pakistan Railways launches special Christmas train

"We are currently auditing on merit the rehabilitation process of different coaches. We have to spend a huge amount on this project from our own resources and we are currently undergoing fiscal management," Rafique added.

Talking about the issue of level crossings, the minister said that railways is currently working with the Punjab government on a business model through which private firms will be invited to construct underpasses from level crossings in big cities and converting un-manned crossings to manned ones on a Build-Operate-Transfer mode.

"We don't want to depend on Chinese investments only; we welcome other mode of investments in different projects as the scale of the business is vast," he added.

Published in The Express Tribune, February 21st, 2017.

Like Business on Facebook, follow @TribuneBiz on Twitter to stay informed and join in the conversation.