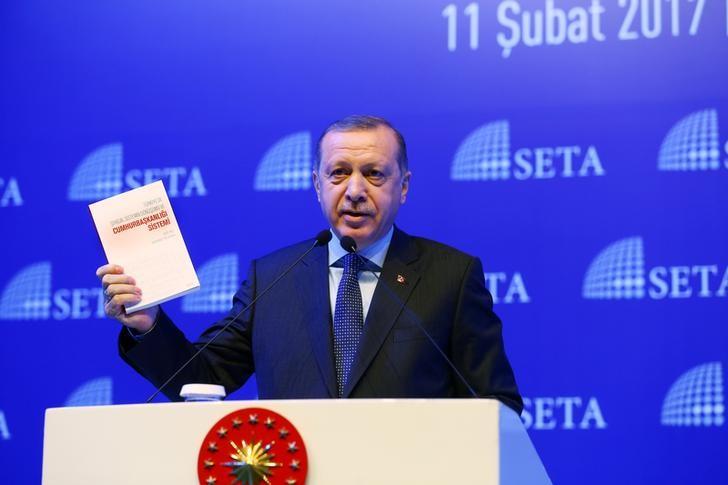 ---
ANKARA: Turkey dismissed 227 more judges and prosecutors on Monday as part of investigations into last July's failed coup, the state-run Anadolu agency said, meaning close to 4,000 members of the judiciary have now been purged.


Turkey dismisses 227 FETO-linked judges, prosecutors https://t.co/63pYXTpXOJ pic.twitter.com/o7YBmLrcpP

— Anadolu English (@anadoluagency) February 20, 2017


Turkish authorities have detained, sacked or dismissed more than 100,000 people from the police, military, public service, judiciary, and elsewhere since the abortive coup over suspected ties to US-based Muslim cleric Fethullah Gulen, whom Ankara accuses of orchestrating the putsch.

Gulen, who has lived in self-imposed exile in Pennsylvania since 1999, has denied the charge and condemned the coup. With the latest dismissals, the High Council of Judges and Prosecutors (HSYK) has now dismissed more than 3,886 members of the judiciary since the July 15 putsch, Anadolu said.

Rights groups and some Western allies fear President Tayyip Erdogan is using the coup as a pretext to stifle dissent.

The government argues the purges are justified by the extent of the threat to the state on July 15, when rogue soldiers commandeered tanks and fighter jets, killing at least 240 people.