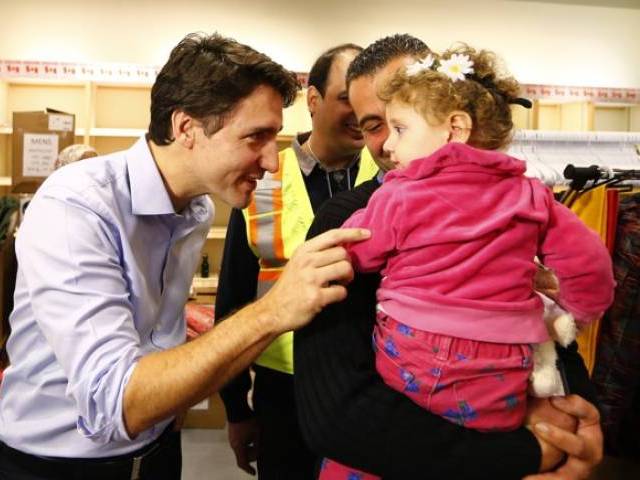 ---
One in four Canadians say Ottawa should have adopted a temporary halt on Syrian refugees in response to the United States' controversial travel ban, though the majority supported the government's current immigration plan, an Angus Reid Institute poll showed on Monday.

Sixty per cent of those surveyed in an online poll said the Canadian government had done a good job of resettling Syrian refugees since the Liberals came to power in 2015.

The Syrian crisis became an issue during the election campaign after photos of a drowned Syrian toddler in Turkey whose family had wanted to emigrate to Canada made front page news. The Liberals made bringing in more Syrian refugees part of their platform.

Over 20 migrants flee US to seek asylum in Canada

The government plans to bring in 40,000 refugees from Syria and elsewhere this year. Forty-seven per cent of those polled said Canada is taking in the right amount, though 41 per cent said the number was too high. Just 11 per cent said Canada should open its doors to more refugees.

"Public opinion in this country is onside with its government's approach and response on domestic refugee policy, but is showing signs Ottawa may be testing the limits of how many migrants Canadians are willing to accept," the report said.

After U.S. President Donald Trump issued an executive order last month suspending travel to the United States by citizens of seven mostly Muslim countries, Canadian Prime Minister Justin Trudeau tweeted that Canada welcomes those fleeing war and persecution.

Canada's Trudeau welcomes refugees; US bound passengers turned away

Fifty-seven per cent of people in the poll said the government had made the right decision in standing pat, but 25 per cent said Canada should have put its own ban in place. Eighteen per cent said Canada should have responded by taking in more refugees.

While Canada often prides itself as being a tolerant, ethnically diverse country, 54 per cent doubted refugees would make what they considered enough effort to fit into Canadian society.