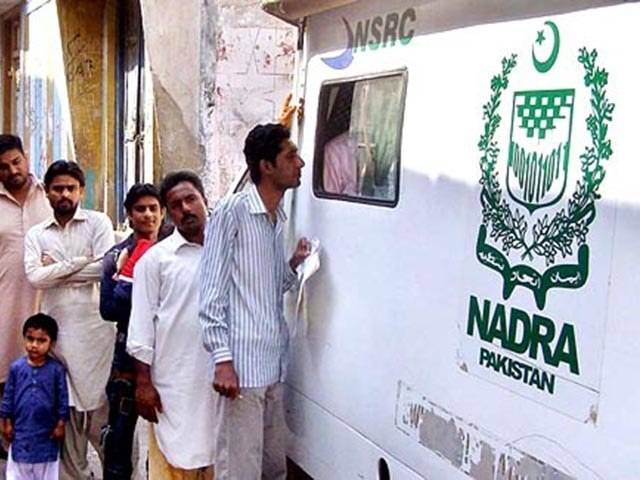 ---
ISLAMABAD: The National Database and Registration Authority (NADRA) is likely to soften its stringent policy of blocking national identity cards of individuals falling under 'suspect' category.

Currently, NADRA is empowered to block the national identity card of any individual merely on suspicion.

Once placed in the suspect category, the individual's identity remained blocked until the individual got a clearance from authorities concerned through verification or re-verification – a relatively time-consuming process that might take several months in some cases.

During this period, the 'suspected' individual faced curbs on rights guaranteed under the Constitution, because of suspension of his/her citizenship.

Absence from office: Biometric attendance demanded in Torghar government offices

Recently, a number of such cases surfaced where genuine Pakistanis were placed under 'suspect' category, but following verification process they were found to be legitimate citizens.

"NADRA records show that as much as 50 per cent of such suspected citizens are cleared. But during the period when their identity is suspended, they face immense difficulties," a top NADRA official said.

On November 30 last year, interior ministry officials informed the National Assembly that as many as 107,589 identity cards were blocked and these individuals had been asked to submit documents for verifying their nationality status.

It is learnt on good authority that NADRA has expressed its willingness to review this controversial policy in the wake of a recent judgment of the Sindh High Court (SHC).

The court had ordered the authority not to block CNICs of Pakistani citizens or delay issuing CNICs "unless any negative report or recommendation is received in writing from relevant quarters".

"We [court] do not approve the practice adopted by NADRA of blocking CNICs of citizens without sending cases for verification and without waiting for their reports," the order read.

The SHC has passed this judgment after a Pakistani national, Hafiz Ahmed, affected by this policy moved the court against NADRA.

NADRA rules do not specify any timeframe for completing the verification process of any individual.

CJP takes notice of alleged exorbitant NADRA fee

When an individual is suspected as alien, he/she is issued a legal notice under relevant sections of NADRA Ordinance of 2000, asking him/her to appear before the NADRA verification board functioning at zonal level along with complete details and documents to prove their given particulars and national status.

If the board is satisfied, the blocked CNIC is cleared. If there is any doubt, cases are referred to Joint Verification Committees for verifying the national status. In Punjab, Sindh and Khyber-Pakhtunkhwa, the joint verification committees include representatives of IB, ISI, and Special Branch. In Balochistan, Military Intelligence officials are also part of these committees.

Further action is taken in light of reports. NADRA rules do not mention any timeframe for the verification process.

The official said that NADRA officials knew that genuine Pakistani citizens suffered because of the current policy. He said the authority was considering softening its policy in this regard in light of the SHC verdict, adding that a decision was expected soon.

Published in The Express Tribune, February 20th, 2017.