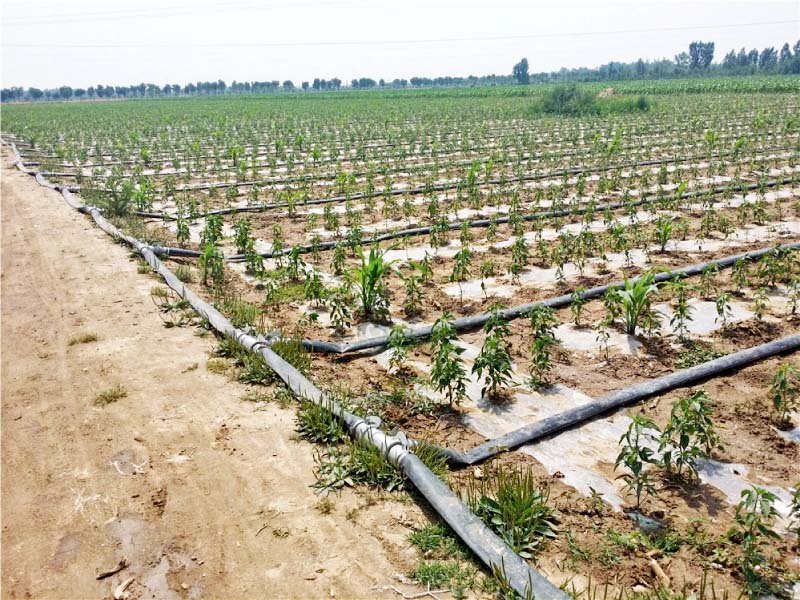 ---
LAHORE: Drip irrigation system is suitable for crop cultivation when irrigation water or rainwater is not enough for conventional farming. This technology, so far, has been adopted by many farmers across Punjab owing to acute shortage of river water and limited rains.

Keeping in view its high efficacy in conserving water, increasing per acre yield and reducing cost of cultivation, there is a need to create awareness among farmers about the drip irrigation system. With this technology, the farmers could save 60% electricity and diesel costs augmenting per acre yield by 100%.

The farmers are unable to adopt this water-saving technology due to its high installation cost. However, the government is helping farmers adopt this system by providing drip irrigation equipment at subsidised rates.

One such effort has been made by a farmer Muhammad Iqbal, resident of Khudian Khas, Kasur District.

He said, "It is very difficult for me to afford agricultural inputs due to increase in the prices of fertilisers, electricity, weedicides, labour etc. After consultation with other farmers, I installed drip irrigation system which was provided by the government.  He said, "Initially, I installed the system on 8 acres of land."

While sharing his experience, he maintained that drip irrigation system has many advantages over conventional methods as it requires less agricultural inputs resulting in more benefits.

He pointed out, "Eight conventional irrigation systems are required to irrigate potato crop from sowing to harvesting and per acre cost of one irrigation system is Rs400. So the total cost of irrigation is Rs3,200 for a potato crop." He said, "On the other hand, almost 38 irrigations are needed for potato crop from sowing to harvesting with drip irrigation system and per acre cost of one irrigation is Rs25. As such the total cost of irrigation for the whole crop is Rs950. It means that cost saving on water only is more than 70%."

He added in conventional method of irrigation, it is very difficult to control the weeds as they grow in the whole field but in drip irrigation technology, water is applied only near the roots of the plants. So, the growth of the weeds is minimised and ultimately weedicides expenses have been cut down to half.

Muhammad Iqbal remarked, "Drip irrigation is beneficial in terms of time and labour saving."

According to agricultural experts, farmers can get 100% more yield by using modern irrigation technology "drip irrigation".

Meanwhile, Water Management Publicity Officer at Directorate of Agriculture Muhammad Amir Mushtaq told The Express Tribune, "There is 40% to 50% saving of fertiliser if drip irrigation system is used." He added, "Currently, the system is used for small scale cultivation e.g 12.5 acre of land. However, other techniques and methods are underway to extend the programme for large scale cultivation."

He maintained, "Drip irrigation technology is being provided to farmers by government on subsidised cost with financial assistance from the World Bank."

Former World Bank vice-president Ismail Seragedin told The Express Tribune, "The next-century war will be fought over water, not over oil."

"Therefore, it is important to move towards modern resource conservation technologies such as drip irrigation to cope with the situation of water scarcity in upcoming years," he suggested.

Published in The Express Tribune, February 20th, 2017.