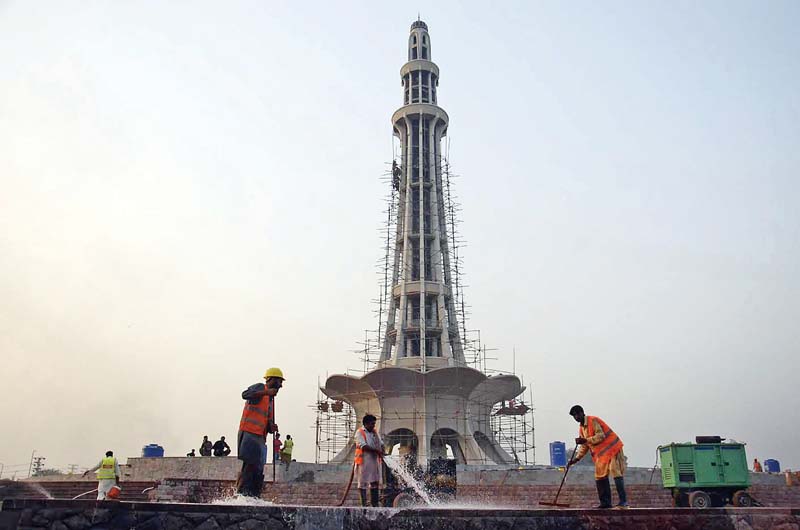 ---
LAHORE: Punjab Safe Cities Authority (PSCA) is replicating the Police Integrated Computerised Command and Control System in another six major cities of the province after it was established in Lahore.

The cities include Multan, Rawalpindi, Sargodha, Bahawalpur, Faisalabad and Gujranwala.

The establishment and operationalisation of all the centres will be completed by March next year at a cost of  Rs45 billion rupees

It will cost over Rs7.8 billion to introduce the system in Multan, Rs9.2 billion in Rawalpindi, Rs5.5 billion in Sargodha, Rs5.6 billion in Bahawalpur, Rs9.2 billion in Faisalabad and Rs7.8 billion in Gujranwala.

A third conference of the PSCA was held on Monday at Conference Room of the PPIC3 at Qurban Lines in Lahore to discuss civil works at the proposed centres.

All the stakeholders concerned such as regional police officers, construction and works as well as architecture department representatives participated in the conference.

Six more cities added to Safe City Project

All six PPIC3 centres will also be interconnected. To this end, a meeting was also held last year to discuss the integration.

The project proposal states that PSCA will introduce a command and control system, including incident management, geographic information system (GIS), resource management system, integrated automatic resource location system (ARLS), mobile data terminals and an integrated video management system (IVMS).

The latter will include system control and management, digital recording and archiving, specific analysis tools, video walls and control systems, in-vehicle video systems and field equipment.

There will be surveillance of locations such as public places, intersections, highways and iconic buildings.

The objective is to not only provide safety to citizens, but better management of police resources, traffic management, reduce road accidents, generate employment and improve government-citizen interaction.

At least 3,000 skilled personnel, majority of them belonging to the field of information technology, will be recruited to run the system. The proposal foresees increased overall employment levels in the country due to a safe and secure environment.

Also, it states there will be enormous cost saving of fuel and resources due to effective utilisation/allocation of police resources such as vehicles and patrolling and deployment units.

Currently, over Rs1.9 billion are being spent in these six cities. However, authorities say the cost will decrease dramatically to Rs1.2 billion rupees after the implementation of this project.

Hand-in-hand with smart traffic management is electronic enforcement. Violations will be recorded on video which will read vehicle number plates and a fine ticket of the offence will be dispatched to the mailing address of the owner through an automated system.

Safe Cities Project: Govt to spend Rs13b on surveillance 

The proposal states more than Rs282 million was generated by tickets issued over traffic violations. After PPIC3, officials expect this figure to increase to Rs552 million. In addition, they expect a drastic decrease in lives lost in road accidents and other traffic situations. The present average of more than 39,000 accidents will be reduced to 15,000, authorities predict.

Through the technology provided for in the proposal, the first responders will be dispatched while the emergency call is in process. As a result, response time will be reduced to within 7-9 minutes of the call being received.

The current time is 20 minutes as opposed to the internationally accepted 12 minutes. Officials state this will help the prevention of crime and allow real-time tracking and detection of suspects.

The cut in response time to emergencies such as fires or accidents will have a significant impact on the overall outcome of the situation. Also, the cost of court and case resolution can be minimised as evidence collection will help informed decision-making and get criminals convicted, resulting in a deterring effect on people who plan to involve themselves in illegal activities.

Published in The Express Tribune, February 20th, 2017.
COMMENTS (4)
Comments are moderated and generally will be posted if they are on-topic and not abusive.
For more information, please see our Comments FAQ