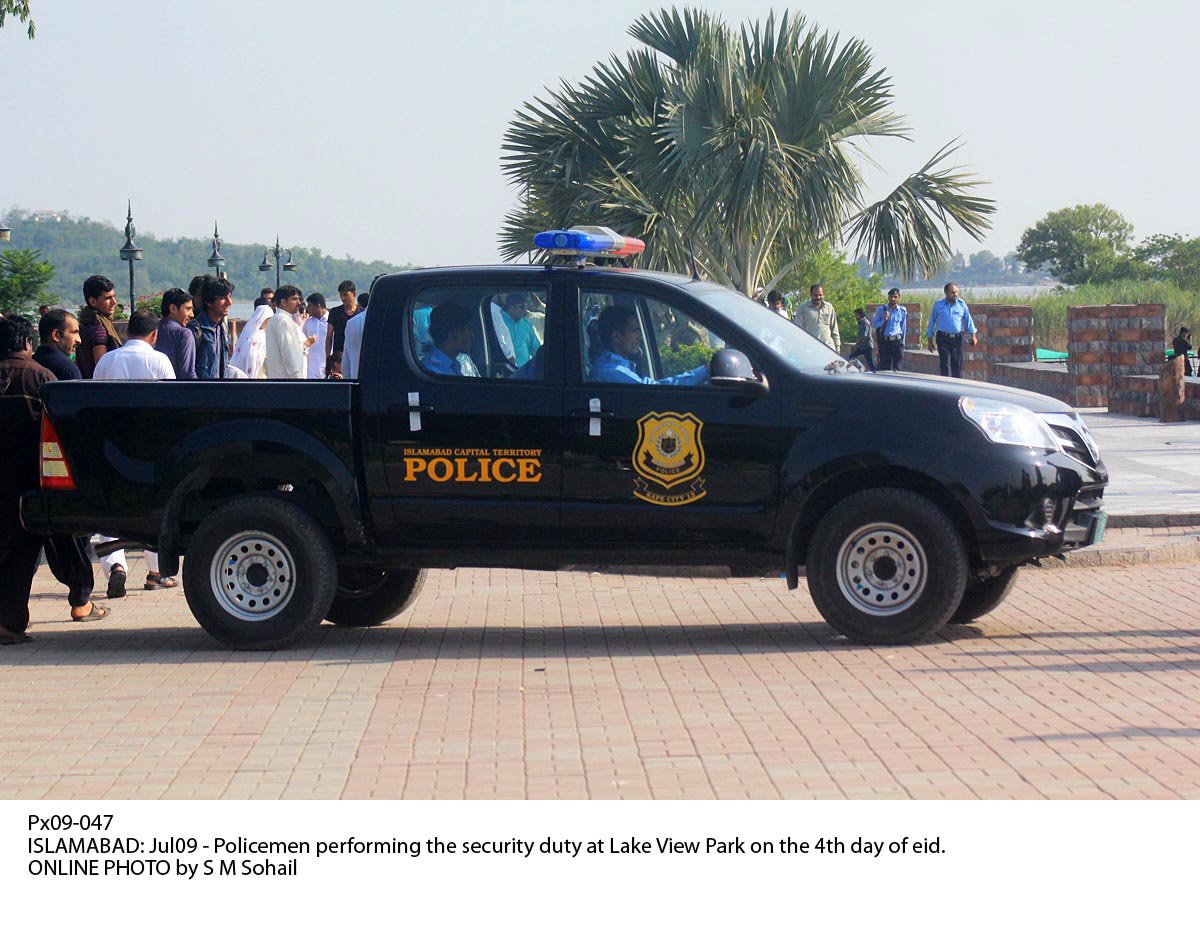 ---
ISLAMABAD: A 52-year-old man, who had been missing since Friday, was found dead on Saturday with his body hanging from a tree near the Islamabad Club.

Police, however, believe that the man probably committed suicide and have closed the case, halting further investigations following a request from the deceased's family.

Officials said that the man was identified as Altaf Hussain, a resident of Kurri village. He used to work for the fisheries department at the Rawal Dam lake.

Hussain's family said he had gone missing on Friday. However, they later discovered his body hanging from a tree near the lake, opposite Islamabad Club.

Police said the Hussain's sons and his brother later told them that he was mentally disturbed and did not suspect it to be murder.

"They [Hussain's family] said they did not have any enmity with anybody and did not express any suspicion [on anyone]. They also said that they did not want an autopsy," a police officer told The Express Tribune.

Hussain's body was subsequently handed over to his family without an autopsy after an executive magistrate approved the family's request.

Meanwhile, police are yet to identify the body of a teenage girl who was found dead in the woods near Simly Dam on February 8.

Police had sent the fingerprints of the 17-year-old girl to the National Database and Registration Authority (NADRA) for identification but the fingerprints. However, officials did not find a match in the database.

A police officer explained that since she was less than 18-years-old, NADRA had not issued her an identity card, hence the authority did not have any fingerprints or other identification details.

The officer said that they checked reports for a number of missing girls but found no clue to the particular girl. Police are now working to obtain geo-fencing data of the area to find out all the people who were near the place where the girl's body had been found.

"We will analyse the data and question all those who were in the area during that time," the officer said.

He added it was still unclear how the girl died or whether she was murdered.

Previously, police had used sniffer dogs to trace clues in the case. The dogs led police to a nearby shrine but no progress could be made. Officials said if she cannot be identified in the next three to four days, her body would be temporarily buried.

Published in The Express Tribune, February 19th, 2017.
COMMENTS
Comments are moderated and generally will be posted if they are on-topic and not abusive.
For more information, please see our Comments FAQ