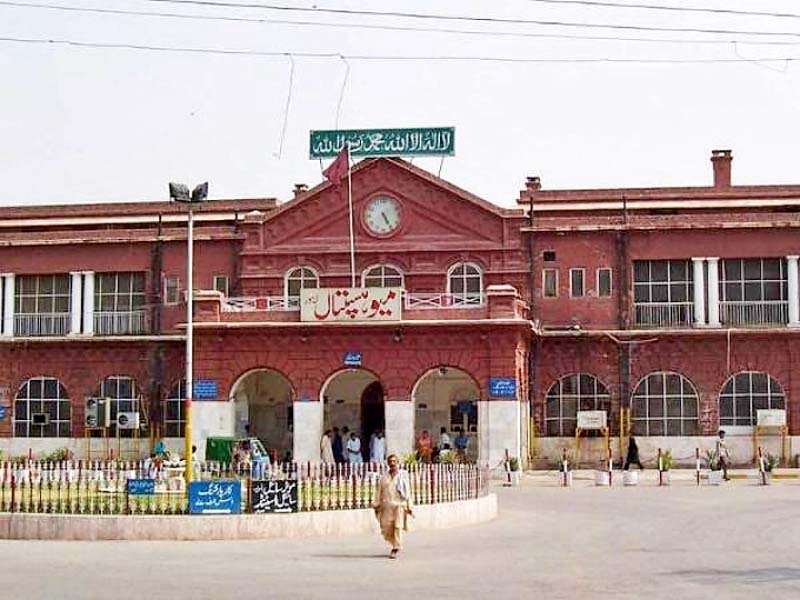 ---
LAHORE: Inside Lahore's famed Mayo Hospital is a large clock tower. It says the time is 1:10pm; but it can't be.  The setting sun tells a different story.

The clock on the 19th century tower is broken. For decades, it has been frozen in time — and in a state of disrepair — much like the hospital itself.

The dilapidated architecture of Mayo Hospital shows the heritage is falling by the wayside. Fortunately, there are some people who do not want the hospital to lose its actual identity. They are named 'Friends of Mayo'.

Yet, there is hope. The speedy construction work at the Amritsar Ward indicates time is not far when the hospital becomes a state-of-the-art health facility for people of the province. The 2,200-bed hospital employs approximately 1,300 doctors, including house officers, registrars and professors who work round-the-clock to treat over 5,000 patients daily.

Much like the architecture, the names of the wards are also interesting, such as the Amritsar Ward, Delhi Ward and Lahori Ward. The foul odour in the hallways and broken roofs, however, speak volumes about the government's negligence.

"Every day, medics are surrounded by thousands of patients," says a doctor, requesting anonymity.  The government, he adds, must include this facility in its priority list.

Construction work at the Amritsar Ward may be going at full speed with labourers busy in plastering walls and plugging holes in the roof, but most of the doctors are not convinced with the renovation. They say the current revamp will ruin the architecture of the 19th century building.

"It should be reconstructed in the same manner as it was built during the British rule, as new methods will destroy its legacy," adds the doctor.

Mayo Hospital Chief Executive Dr Asad Aslam says renowned architect Nayyar Ali Dada will prepare the plan for the revamp. After the renovation, Friends of Mayo will help improve services at the hospital.

Replying to a question, Dr Asad points out authorities are already aware of the symbolic significance of the clock tower and are trying to save its heritage by all means. "We will try our best to maintain and preserve the heritage of the building as it was built during the British Raj," he assures.

"At first, we will rebuild the hospital's wards, construct an exclusive parking lot and revamp the gates," he says. The chief executive continues that the administration planned to redesign security arrangements after recent terror threats. Dr Asad says they will reconstruct one ward and then move on to another one.

"Maybe the government will be able to preserve the heritage and the clock tower will start telling the correct time again, but can it provide proper health facilities?" asks a patient who arrived from rural Punjab for the medical check-up of his niece.

Published in The Express Tribune, February 19th, 2017.