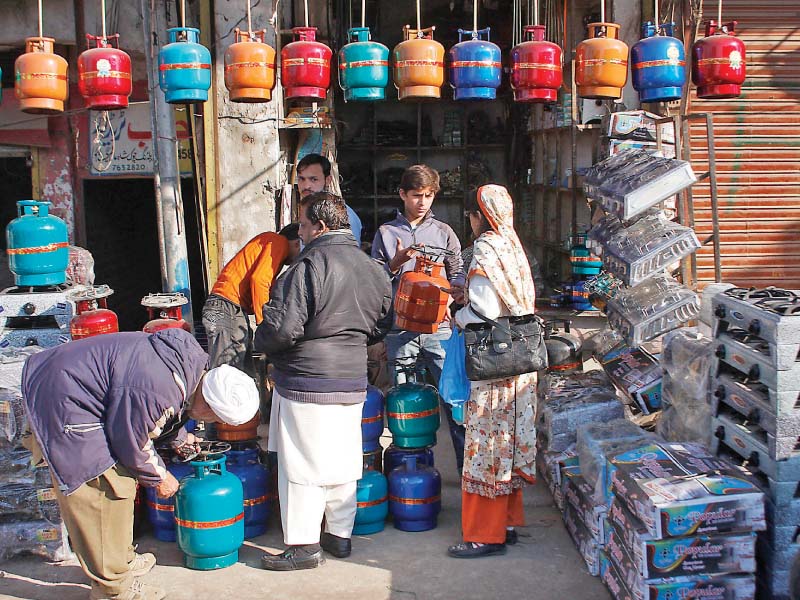 ---
LAHORE: Twenty-six people have lost their lives while 118 more suffered severe burns across Punjab since the turn of the year in LPG cylinder blasts.

The manufacturing and sale of substandard cylinders has witnessed a boom in recent years, corresponding with the drop in pressure of natural gas supplied to households every winter. The business has thrived in the absence of relevant laws and the negligence of district administrations as well as local governments.

"These cylinders have captured a major chunk of the local market as the original cylinder manufacturers cannot compete on the price," said Muhammad Afzal Malik, an engineer from a local manufacturing unit, while talking to The Express Tribune.

Though some small manufacturing units are in Lahore, most of the low-quality cylinders are manufactured in Gujranwala and later sold all over the province, he disclosed.

He claimed small manufacturers, both in Lahore and Gujranwala, were concealing heavy wooden blocks inside new LPG cylinders to increase its weight. "People generally believe heavy cylinders are manufactured with thicker gauge metal sheet and should be of better quality," Afzal said.

A market survey indicates these substandard LPG cylinders are being marketed with different brand names. Generally, the price varies between Rs900 and Rs4,000 depending on the size as well as the weight of the product.

"Citizens are compelled to buy LPG cylinders because of low gas pressure in various residential areas despite the rising temperatures," said Muhammad Amjad, a dealer in the Township area.

He says LPG cylinder sales had multiplied manifolds during the past couple of years due to the shortage of gas supplied by the Sui Nothern Gas Pipelines, the state supplier of natural gas across the province. He, however, refused to accept the cylinders on sale were substandard in any sense.

Muhammad Rizwan, a citizen, recalled the convenience of the old system of exchanging empty LPG cylinders with ones filled by vendors.

Back in the 90s, he said, people had to rely on LPG or firewood as there was no gas supply in his neighbourhood of Rang Mahal. "I still remember my father used to exchange empty LPG cylinders with the filled one from a dealer," he recalled. "But this exchange system has been replaced with illegal LPG decanting business."

He blamed the LPG marketing companies, the dealers' network as well as the local administration for the fatal accidents involving substandard cylinders that explode. "None of them is fulfilling their duty," Rizwan lamented.

Cylinders of liquefied petroleum gas (LPG), or simply propane or butane, have been traditionally used as fuel for heating appliances, cooking equipment and also running petrol=based vehicles.

The Oil and Gas Regulatory Authority (Ogra) occasionally issues instructions to the LPG marketing companies for compliance of safety standards but no strict action is taken against illegal businesses.

Published in The Express Tribune, February 19th, 2017.