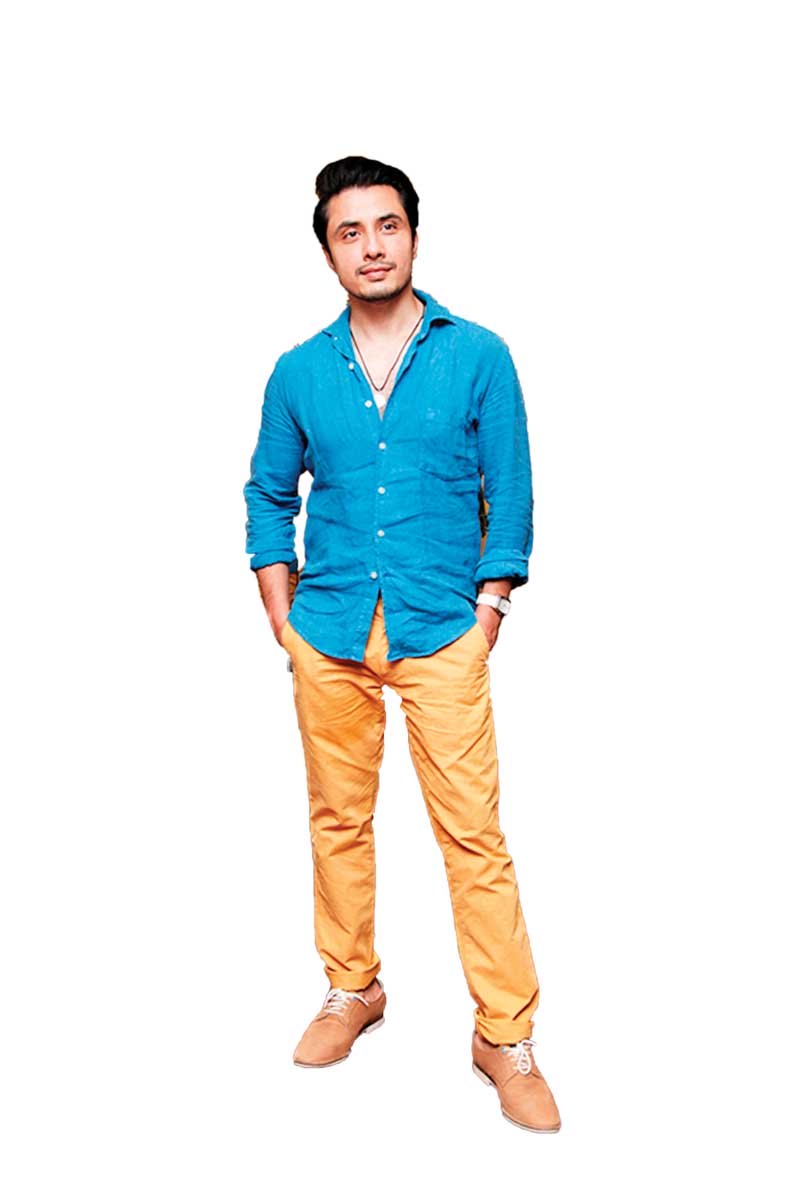 ---
KARACHI: After having recently starred alongside Bollywood superstar Shah Rukh Khan and actor Alia Bhatt in Dear Zindagi, Pakistani heartthrob Ali Zafar is all geared up to enthrall cinema-goers with his Pakistani film debut, Teefa in Trouble. Helmed by Ahsan Rahim, the upcoming film is slated to hit floors on February 18, stated a press release.

Zafar will play the main character, Teefa, and Maya Ali will be his leading lady, Anya, in the film.  Earlier in January, Zafar gave his fans a sneak peek of the film script he received that revealed the official film title, Teefa in Trouble which promises to be an action packed role, merged with an amusing comedy theme. The feature film is being produced by Lightingale Productions. Rahim is critically acclaimed for his ground-breaking work across music videos and for defining a new style for advertising with his commercials.

Maya Ali to star in Ali Zafar's Pakistani film debut

 Earlier this year, Zafar rolled out the Pakistan Super League (PSL) 2017's official anthem titled Ab Khel Jamay Ga on January 1. He has crooned the anthem for the second consecutive year. "After last time's phenomenal response I assume the expectations will be much higher this year. Therefore I tried to make a song that's fun, and not only celebrates the success of last year's achievement but also anticipates what's in store for the year to come," Zafar told The Express Tribune earlier.




When asked about the lack of patriotic music in the entertainment industry, Zafar added, "We need to re-energise a lot of things, including music."

Zafar further shared that he is working on his fourth album. When asked if there is any competition between Fawad Khan and him, he stated "We share a very warm rapport. There has never been any sense of competitiveness between us. In fact, I've always supported him and his movies. He's someone I've always admired. He is far more talented than I can ever be. We might come together for a film. It would be a pleasure working with him."

Have something to add to the story? Share it in the comments below.