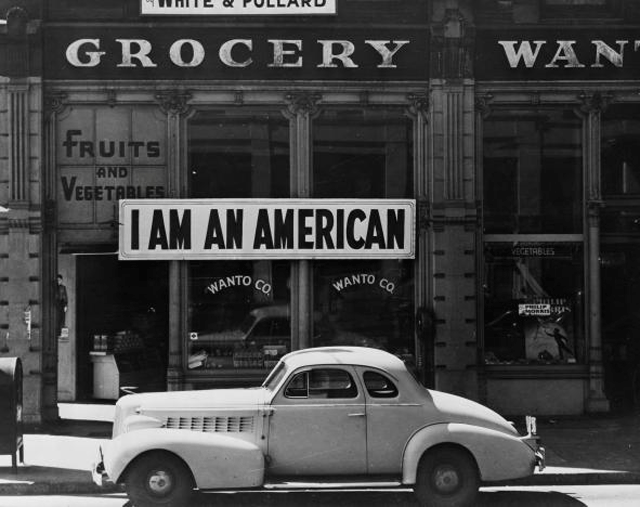 ---
NEW YORK: Joyce Nakamura Okazaki was seven-year-old in 1942 when her family left their Los Angeles home and reported to a World War Two internment camp for Japanese Americans in California's remote desert.

She recalls crowded rooms filled with cots and embarrassment that the toilets at Manzanar War Relocation Centre had no privacy. "Like Nazi Germany, we Japanese Americans were put into concentration camps," said Okazaki, now 82, while recognising that detainees were not killed or tortured.

"We were constantly under threat if we went near the barbed wire fences."




Seventy-five years ago on Sunday, President Franklin D. Roosevelt signed Executive Order 9066 which authorised the imprisonment of Japanese Americans.

Obama, Japan's Abe show solidarity in Pearl Harbor visit

Some 120,000 were held at 10 camps because of fears that Japanese Americans were enemy sympathisers. The United States had entered World War Two after Japan's surprise attack on Pearl Harbor about three months earlier.

Photos from the era show their dislocation and loss of freedom: Neatly dressed men in jackets and ties queuing on city streets next to luggage and sacks on their way to camps. A mother cradling a baby as she perches atop a bundle. Dusty and desolate barracks. A detainee driving a tractor in a prison camp field.




To commemorate the period, a year-long exhibition of photos, many by famed photographers Ansel Adams and Dorothea Lange, and artifacts opened Friday at the Smithsonian's National Museum of American History in Washington, D.C.

Okazaki's experience is captured in a photograph of her and her sister in their mother's embrace at Manzanar, an image preserved in a Library of Congress archive.

Okazaki recalls a life of fear in the camp. "With barbed-wire fences and guard towers and sentries with rifles manning them, you become scared," she said.

Some Japanese Americans see parallels between the internments and President Donald Trump's executive order last month banning travellers from seven majority-Muslim countries.




"How you react to the Muslim ban today is how you would have reacted to the imprisonment of my grandparents and parents 75 years ago," Representative Mark Takano, whose family was interned in the World War Two-era camps, said in Congress last month.

Traveling under guard

Former detainee Kanji Sahara recalls arriving at a camp at Santa Anita Park horse racetrack, just a half hour from his Los Angeles home, when he was 8.

"We were told to report to our local Christian church. There were 10 or 15 buses waiting there for us," Sahara, now 82, said.

"As I got off the bus, I could see rows and rows of horse stables and barracks in the parking lot. That's where we lived."




The track was a temporary "assembly centre" for more than 18,000 people, including future "Star Trek" actor George Takei.

After six months, Sahara and his family were transported to their permanent camp in Jerome, Arkansas. This time, they travelled by train.

"There were guards at the end of each car and the shades were drawn," Sahara recalled of the trip.

But life in Jerome was an improvement.

"That's the first thing I noticed - how many people lived in a barrack in Jerome compared to Santa Anita where we could barely move," he said.

World War II survivors celebrate 71st Valentine's Day together

"I was like, 'Hey! We're coming up in the world.'"

Sahara and his family were allowed to leave the camp when he was 11, in 1945. Okazaki and her family left in July 1944. Their families were required to swear a loyalty oath to the United States to regain their freedom.

Okazaki objects to the term internment and prefers incarceration or imprisonment. "I was not an internee because I am a citizen. The definition of internment refers to enemy aliens in time of war," she said.

In 1988, President Ronald Reagan signed a bill to grant reparations to surviving internees. They received $20,000 and an apology.
COMMENTS (1)
Comments are moderated and generally will be posted if they are on-topic and not abusive.
For more information, please see our Comments FAQ