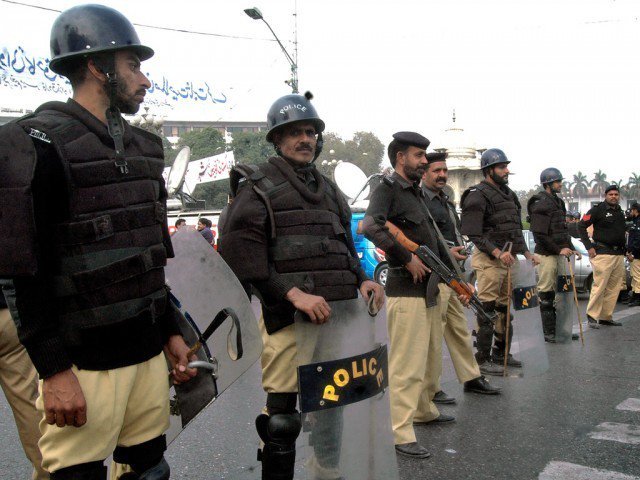 ---
LAHORE: Punjab police and other law enforcement agencies have arrested 92 suspects and registered cases against them in an ongoing crackdown against criminal elements.

The police conducted at least 387 search and combing operations in the past four days. Police said 92 cases were registered against suspects under the foreigners act, tenant act and for the possession of illegal arms or narcotics. On Friday, law enforcement agencies conducted a joint search operation in the Data Darbar vicinity. The operation continued for at least three hours.

Police also arrested suspects who failed to produce proper identification documents.

On Thursday night, the shine of Bibi Pak Daman was closed for public for a few hours after a suicide attack inside the shrine of Shahbaz Qalandar in Sehwan, Sindh.

A search operation was also conducted on Hall Road and Beadon Road and over 120 suspects were taken into custody.

Meanwhile, a meeting of senior officers including CCPO Lahore, regional police officers and district police officers decided to beef up security across the province.

Prayers were offered for the victims of the Lahore and Sehwan blasts as well as other terrorist acts.

IGP Mushtaq Ahmad Sukhera, who chaired the meeting, directed officers to revise security plans for markets, parks, educational institutes, shrines, places of worship and other important buildings across Punjab to ensure foolproof security.

He said the patrolling system should be made more effective and the number of patrolling officials in sensitive areas must be increased.

Sukhera said morale of the Punjab police was higher than ever and officials would not hesitate to sacrifice in their lives to protect citizens and their property.

Published in The Express Tribune, February 18th, 2017.