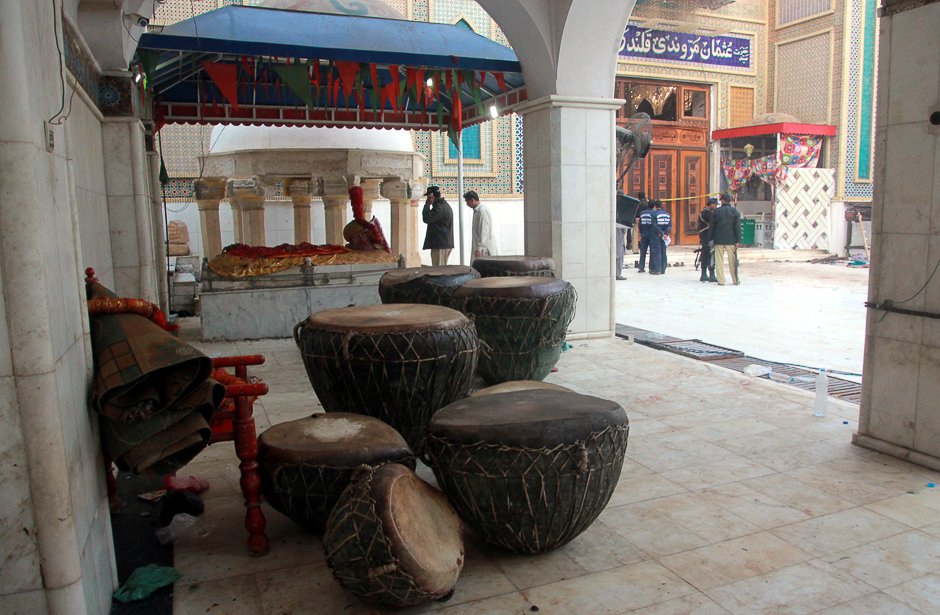 ---
SEHWAN: Eighteen-year-old Zeeshan Ali and 17-year-old Saeed Ali were the best of friends. They spent most of their lives together, including the final moments of their life.

The teenagers were the first of the victims of the deadly Sehwan blast to have their funeral prayers offered in the outer courtyard of Lal Shahbaz Qalandar's shrine on Friday.

The two friends died while volunteering their services during the Thursday dhamaal at the shrine, but even after their deaths, they taught the world a lesson of brotherhood, harmony and peace.

The boys belonged to different sects and financial backgrounds but remained friends. A large number of people belonging to the Shia and Sunni communities attended their funeral prayers. Members of the Hindu community were also present at the funeral.

An attack on Sehwan's heart

"The message is simple. We won't succumb to the terrorists' tactics. They may continue to bomb us but we will continue to perform more dhamaal," said Saeed's uncle, Niaz Ali.

The two friends were very similar in personalities and habits. They played together, visited the shrine together and served devotees together.

"I identified them from their hands. Even in the face of death, they stood by each other's side. They were holding each other's hands," sobbed Niaz. "They were true Lal devotees."

Social media questions PPP govt's inadequacy after Sehwan blast

Zeeshan was the youngest of three brothers. His father, Khuda Bux Lakho, is a retired primary school teacher and he lived a few metres away from the shrine.

Unlike Saeed, Zeeshan hailed from a relatively affluent family, as his relatives are employed as officers at various government departments. But he never let his best friend feel this difference.

"They had been friends since childhood. The bond that they shared was exemplary," said Imran, Zeeshan's cousin. "Never did they fight. If they ever did, by sunset they were seen together again," he said.

Zeeshan was studying in class eight, while Saeed had dropped out of school due to financial difficulties. Most of the time, Zeeshan could be seen teaching Saeed reading and writing.

Imran said that the last time he spoke to Zeeshan was a day before the blast. He was complaining about the rampant corruption and security lapses at the shrine. "His complaints proved right today," Imran regretted.

Together in life, the two friends were separated in death, as they were buried in two different graveyards, approximately a kilometre away from the shrine.
COMMENTS (3)
Comments are moderated and generally will be posted if they are on-topic and not abusive.
For more information, please see our Comments FAQ