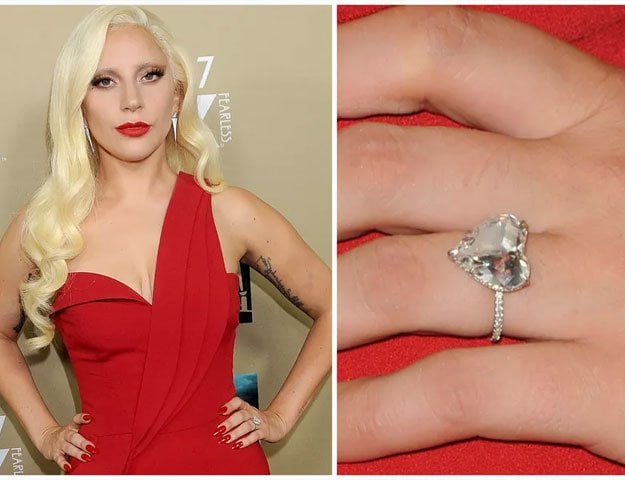 ---
Lady Gaga's break-up came as a shock when she announced her split with former fiance Taylor Kinney last year.




According to Daily Mail, the Bad Romance singer allegedly returned her heart shaped, Lorraine Schwartz diamond ring back to Taylor.  "She gave Taylor back her heart-shaped engagement ring shortly after the holidays," said a source.




"She was incredibly sad to give the ring back, but it was the closure she needed," the source added.




The informant also said that while the former couple had been spotted spending time together late last year, Taylor was not willing to rekindle his engagement with Gaga.




Making waves: Lady Gaga takes up Black Lives Matter with sober new album




The Just Dance singer took to Instagram to announce their break-up. "Taylor and I have always believed we are soulmates. Just like all couples we have ups and downs, and we have been taking a break," she wrote.




"We are both ambitious artists, hoping to work through long-distance and complicated schedules to continue the simple love we have always shared. Please root us on. We're just like everybody else and we really love each other."




Lady Gaga recounts horrific ordeal of rape as teenager


https://www.instagram.com/p/BIEbofjjSUt/?taken-by=ladygaga&hl=en


Gaga later said, "I think women love very hard. We love men. We just love with everything we have. And sometimes I don't know that love is met with the type of dignity that we wish it would be met with."




She continued, "You know, we're not trying to make you less of a man. We just want you to love us as deeply and as wholesomely and as fully as we love you."




Have something to add in the story? Share it in the comments below.



COMMENTS
Comments are moderated and generally will be posted if they are on-topic and not abusive.
For more information, please see our Comments FAQ