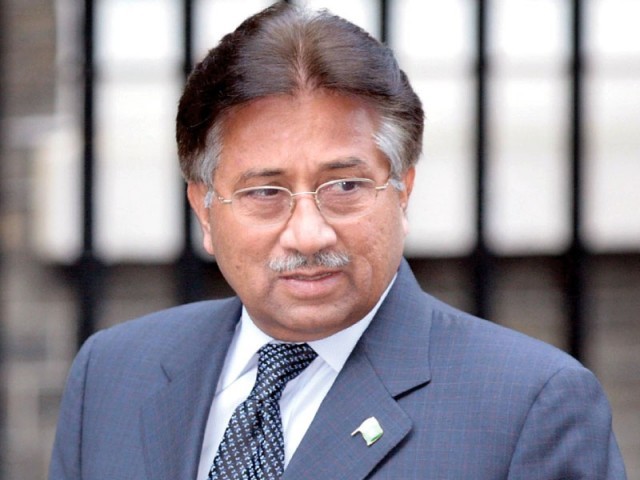 ---
Former president General (retd) Pervez Musharraf on Wednesday disclosed he received financial assistance from Abdullah Bin Abdulaziz al Saud of Saudi Arabia in 2009 to purchase apartments in Dubai and London.

The former president said he was given the financial assistance because "King Abdullah was like a brother" to him. The claim came during an interview with a private news channel. However, Musharraf did not delve into further details saying it was a "private affair".

Explaining his relations with the late King of the Kingdom, Musharraf said, they had good family relations and King Abdullah considered him "one of his own". "I was the only one who he used to smoke in front of," he added.

'No terror in Pakistan': End travel curbs against Hafiz Saeed, says JuD

"Whenever there were banquets, I used to go to his swimming pool area and his inner quarters," he added. Musharraf also recalled that once when an OIC meeting was held in Makkah, King Abdullah, himself, took him inside the Holy Kaaba to offer prayers.

"He [King Abdullah] respected me and he loved me," the former president added.

The former military ruler further said he didn't purchase properties while being in power in Pakistan. "I would be held accountable if I made any property during my tenure as president. But when I went abroad in 2009, I established all the property I own in my individual capacity," he said.

Speaking about Jamaatud Dawa chief Hafiz Saeed's house arrest, Musharraf said, "We're confused regarding JuD and Hafiz Saeed like we [as a nation] are confused about terrorism."

"The only reason India is against them [JuD] is because their supporters go to fight the Indian army voluntarily in Indian-held Kashmir," he added.

JuD requests Interior Ministry to remove Hafiz Saeed, 37 others from ECL

He further stated, "In my opinion they [JuD] are against the Taliban (in Pakistan) and they have not committed terrorism in Pakistan or anywhere in the world, so they should be dealt with in a separate manner."

Musharraf added, "Hafiz Saeed should definitely be freed as they [JuD] are not terrorists and are in fact running a welfare organisation which is involved in post relief activities, during flood and earthquakes for the people of Pakistan."

The supporters and workers of JuD have been engaging the religious youth in welfare and relief activities and they could incline towards the Taliban if we call them terrorists and try to lock them up, he added.