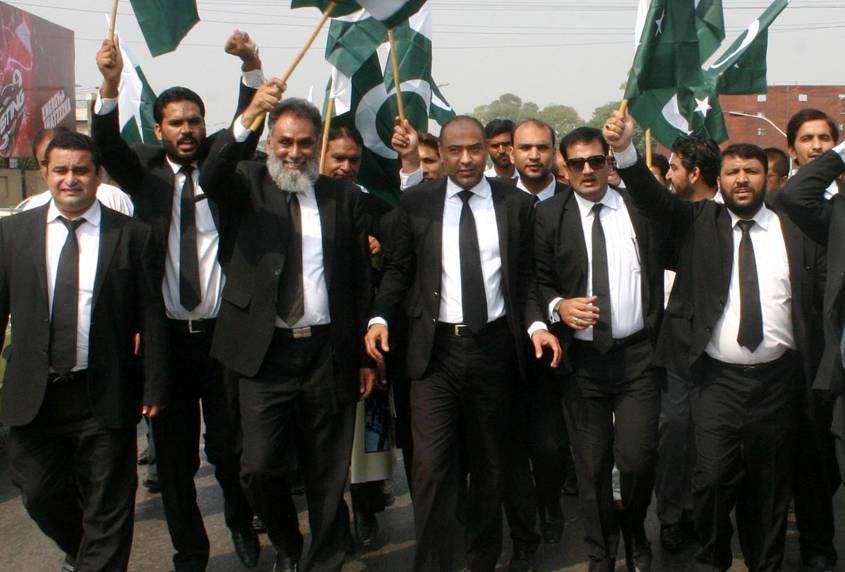 ---
LAHORE: Paying tributes to the policemen who lost their lives in the Charing Cross suicide blast, the legal fraternity said the government should take concrete steps to protect people.

The lawyers were speaking at a condolence reference organised on Wednesday in connection with the Charing Cross incident which claimed 14 lives and injured over 86.

Lahore Bar Association (LBA) Secretary Farhan Mustafa Jafri said lawyers should cooperate with policemen because a man could enter the court premises wearing black and pretend to be a lawyer.

Former LBA President Shehzad Hassan Shaikh said a police official told him that a lawyer used derogatory remarks against him when he tried to check a litigant who was with him. He added that we have a need to change the mindset.

LBA representatives stressed that the lawyers should cooperate with policemen deployed at gates of district courts to avoid such gory incidents.

Published in The Express Tribune, February 16th, 2017.