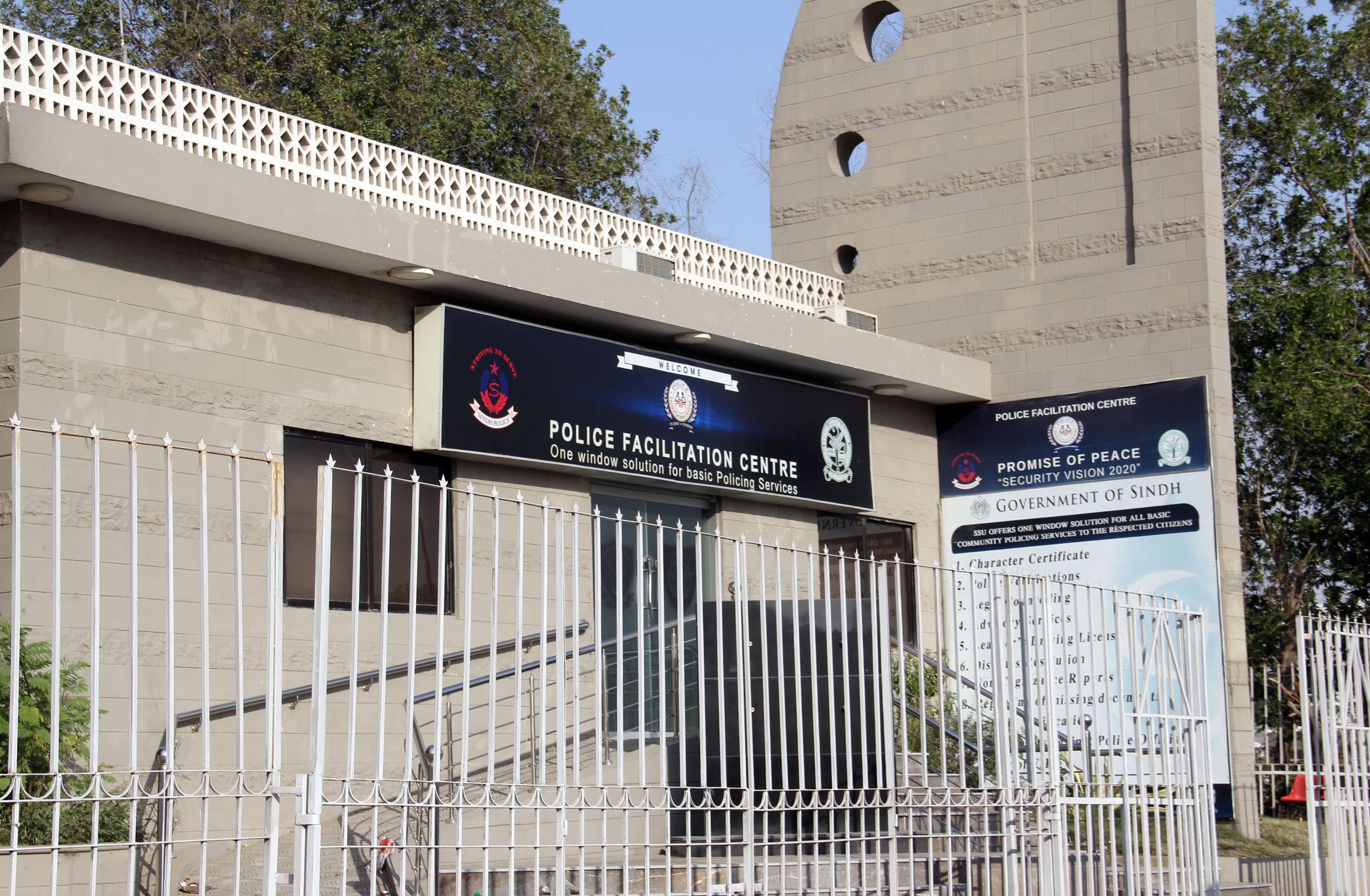 ---
KARACHI: Police have set up facilitation centres in Karachi to introduce a system that might help in ending in age-old 'chai, pani' or bribery culture thriving at police stations.

"Now if you have lost your CNIC or want a character certificate for yourself, you will just need to visit this centre in your area," explained Criminal Investigation Agency chief DIG Dr Jameel Ahmed. "You will be served without any demands of 'hari or laal pattis," he said, referring to the phrase commonly used by policemen to ask for bribes.

Reaching out: Sindh to have police facilitation centres

"In the first stage, three facilitation centres - one each in Central, East and South police zones -are being set up," said DIG Ahmed, who is one of the people who proposed this system. "Centres will then be built across the city to help citizens in cases related to non-cognisable offences," he added.

The centre will also help those who need character certificates for tourist and immigration visa purposes, job verification, background checks on domestic help, sale and purchase of second-hand vehicles, obtaining and tracking FIRs, reporting stolen vehicles or accidents for the purpose of insurance, registering tenants, domestic violence, legal guidance, reporting missing documents such as lost licences, filing missing persons' reports, and more.

Eliminating 'thana culture': IG inaugurates facilitation centres

"This is a one-window operation," said DIG Ahmed. "Such centres will ease the problems faced by the citizens while visiting police stations for such cases."

Besides the police, employees of the Citizens-Police Liaison Committee (CPLC) and other private employees will also be hired on contract. "The objective of such centres is to help the people in verification of documents, registering employees and licences, alternate dispute resolution and other services," CPLC chief Zubair Habib told The Express Tribune.

The decision to set up these centres was made during an October 2016 meeting chaired by Sindh Chief Minister Murad Ali Shah. The provincial chief decided that Police Facilitation Centres will be established all over Sindh to help people register non-cognisable offences.

It may take some time for the community police system to evolve in the province, said Shah, adding that this is why they decided to go ahead with these centres. They will be completely different from regular police stations in terms of their structure, environment and way of public dealing. At the centres, people will be able to file their complaints easily and requests particularly in non-cognisable offences.

Cyber security: E-police stations turn a corner round inefficiency

Four months after this meeting, one centre has opened in the South zone, on main Korangi Road near the DHA Karachi office. So far, the officers here are doing a test run. "We are only working as a test run but people are still visiting us every day with their problems," said an officer at the South zone facilitation centre who requested not to be named.

The police department has yet to announce an official date when these centres will be inaugurated and open to the public.