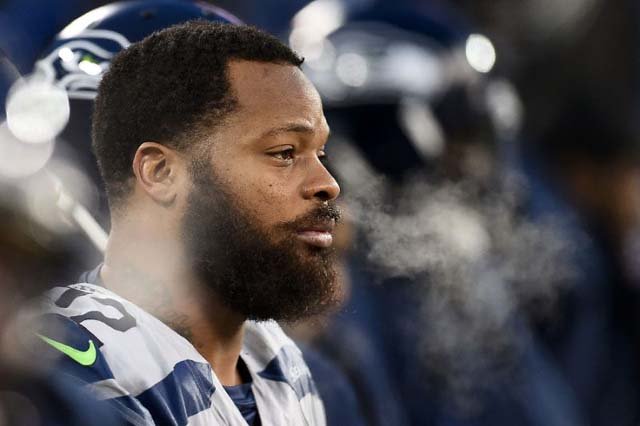 ---
Seattle Seahawks defensive end Michael Bennett and Denver Broncos running back Justin Forsett will skip a trip of NFL players to Israel this week to avoid showing favouritism over Palestinians.
Bennett, who helped the Seahawks win the 2014 Super Bowl, released a statement on Twitter explaining his decision to withdraw from the visit.
Israel endorses bill to mute mosques: justice ministry
Bennett said he saw a Times of Israel report that the itinerary was being sculpted by the Israeli government "for the purposes of making, in the words of a government official, an 'influencer and opinion-former' who would then be 'an ambassador of good will.'"
"I will not be used in such a manner," Bennett wrote. "When I do go to Israel -- and I do plan to go -- it will be not only to see Israel but also the West Bank and Gaza so I can see how the Palestinians, who have called this land home for thousands of years, live their lives."
In reversal, White House will not insist on two-state solution in Mideast
Forsett tweeted, "For those who are wondering I will not be on this trip to Israel. We made the decision before all this info came out."
Bennett said he wanted to emulate boxing icon and civil rights champion Muhammad Ali, who visited Palestinian refugee camps and rallies.
"I want to be a 'voice for the voiceless' and I cannot do that by going on this kind of trip to Israel," Bennett said.
Bennett said that no matter who his act inspires or angers, he made his choice as part of his moral code, saying: "I did this not for you but to be in accord with my own values and my own conscience."
Netanyahu to test Trump policy at Washington talks
Bennett quoted John Carlos, an American who raised a fist in protest on a medal podium at the 1968 Olympics in adding, "'There is no partial commitment to justice. You are either in or you are out.' Well I'm in."