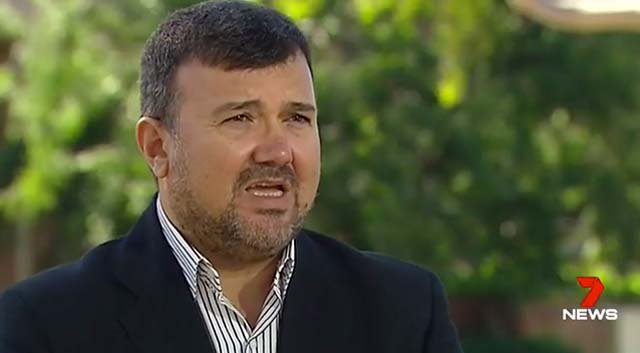 ---
An Australian Muslim leader and political candidate has spoken up against the burqa, saying he will support a ban on it as it will help prevent terrorist attacks in the country.

Jamal Daoud, a human rights activist, while speaking to 7News said there is no requirement in the religion of Islam to wear a veil.

Angela Merkel calls for burqa ban in Germany

"If this will help with security, national security, and preventing terrorist attacks, we support such a move," he said.

He went on to narrate an incident in which he was attacked in a supermarket last year by a person wearing a niqab - while he could have filed a statement, the police couldn't help because he was unable to identify his attacker.

New South Wales laws already allow police to demand burqa removal. This was put in place in 2011 after Carnita Matthews, a 47-year-old Muslim refused to lift her veil at a traffic stop.

Austria to ban full-face veil in public places

Several Australian politicians have also called for a ban on the burqa in the recent years. One Nation Senator Pauline Hanson announced last month she will support the ban if her party wins the Queensland state election.


"You know what I'm going to do, going to investigate? Ban the burqa in government buildings, banks and schools," she said.


Many however, have spoken up against calls to ban the burqa and niqab. "If the state is going to start dictating what women can and can't do then they should start thinking about the meaning of democracy," Maho Abdo, from the Muslim Women's Association, said.

Georgia lawmaker withdraws bill to ban burqas

Daoud however stands by his opinion. He further expresses the need for a mass de-radicalisation program to accompany the burqa ban to avoid an increase in attacks, like France has faced since they outlawed the burqa in 2011.

This story first appeared in 7News.