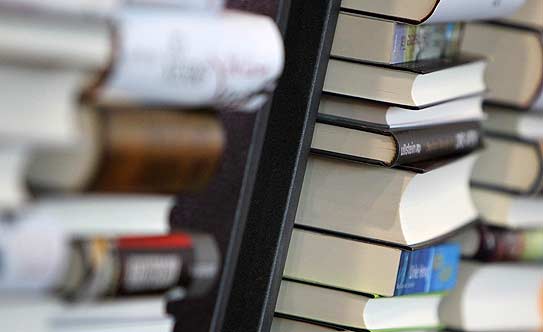 ---
LAHORE: The three-day Lahore Literary Festival (LLF) will begin on February 24 (Friday) at the Alhamra Art Centre, Mall Road.

LLF founder and CEO Razi Ahmed said that this year's free and open-to-public event will feature eminent writers, historians, artists, and opinion makers from home and abroad in thought-provoking discussions on the political and social changes our world faces today.

"This year's edition will bring to prominence Lahore's rich and storied cultural traditions, and its openness and curiosity for engagement with the wider world to provide audiences with a stimulating array of ideas and intellectual inquiry,"Razi said.

"Lahore has historically been the firmament of big ideas," he said. "LLF is all about celebrating the intellectual and creative vitality of this city, its cosmopolitan and syncretic past, its storied cultural contributions, and its place in the global literary world today," he added.

According to the press release, with a roster of over 100 thinkers from home and abroad, including Lebanon, Syria, Indonesia, South Africa, Germany, the United States, the United Kingdom, the LLF 2017 will feature panel discussions with some of the most insightful voices in the arts and literature, book launches and signings, poetry recitals, musical performances, and a major art show, digging deep, crossing far, comprising works by contemporary German and Pakistani artists.

Some of discussion sessions to be held at LLF include, Dr Samina Iqbal's Naya Daur, Shakir Ali and Lahore Art Circle; journalist Anita Anand and historian William Dalrymple's Kohinoor, and a session to mark the launch of the V&A museum catalogue John Lockwood Kipling: Arts and Crafts of the Punjab.

Scheduled speakers at LLF 2017 among others include, author and social worker Tehmina Durrani on the legacy of humanitarian Abdul Sattar Edhi; Mohsin Hamid, who is out with his new book, Exit West; historian Peter Frankopan, author of The Silk Roads: A New History of the World; Michael Palin, writer, television presenter, and Monty Python alumnus.

Other speakers include the celebrated Indonesian fiction writer Eka Kurniawan, South African playwright and novelist Gillian Slovo, modern South Asian historian Dr Pippa Virdee, Pakistani-English poet Adrian A. Husain, Punjabi scholar Dr Ebad Nabeel Shad, Punjabi poet Khaqan Haider, and Lebanese writer Hanan al-Shaykh.

The International Advisory Committee for LLF 2017 comprises of Maina Bhagat of the Apeejay Kolkata Literature Fest, Libby Owen Edmunds of the Galle Literary Festival, Yasmin El-Rifae of the Palestine Festival of Literature, Namita Gokhale of the Jaipur Literature Festival, and Sadaf Saaz Siddiqi of the Dhaka Hay Festival.

Published in The Express Tribune, February 14th, 2017.
COMMENTS
Comments are moderated and generally will be posted if they are on-topic and not abusive.
For more information, please see our Comments FAQ