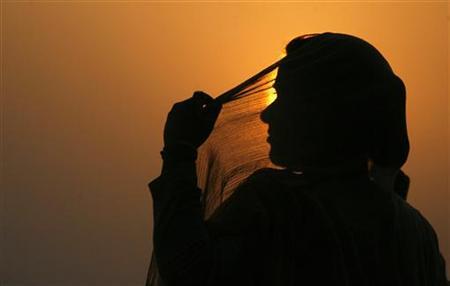 ---
MULTAN: At least one woman is killed and five others tortured over domestic disputes each day in South Punjab. This was stated in a report issued by a private organisation a few days ago. The cases of domestic abuse are higher in Punjab and Sindh as compared to Baluchistan and Khyber-Pakhtunkhwa. However, South Punjab tops the list as such cases are reported frequently in these areas.

Domestic violence has been on the rise and there seems to be no end to it. A 1999 report by Human Rights Watch estimated that between 70% and 90% of women in Pakistan will suffer some form of spousal abuse.

An academic study in 2007 found that 5,000 women die every year in domestic incidents, while thousands more are killed or maimed. At the most extreme end of the spectrum are acid attacks, burnings, and honour killings. But at the other end are beatings which do not require hospitalisation, psychological torment, and other forms of daily abuse. For many women, this is the norm, and they have nowhere to run to.

While speaking to The Express Tribune, Pakistan Youth League Director Umbreen Muhammad Baloch said the incidents of honour killing, kidnapping for ransom and rape were on the rise in South Punjab for the last few years. "The main reasons for the murders of women are marriage for marriage, forced marriages, non-provision of dowry, consecutive births of female children and want of male heir," she added.

She said that there was a dire need to spread awareness about the rights of women. She maintained, "It is a pity that laws in favour of women are passed in the parliament but common women were unaware of these laws and thus could not initiate legal proceedings against the inhumane torture and violence inflicted upon them."

Another activist Zahra Sajjad Zaidi said women themselves were responsible for their low social status. "No one will stand for your rights, you yourself have to rise up to shun this violence against women," she said. Zaidi said, "Women are second to none and they can excel in all fields like their male counterparts."

Similarly, Social Welfare Committee Chairperson Afsheen Butt told The Express Tribune it was a proud moment for the women as the government had finally recognised the rights of women.

She said, "Unfortunately, the issue of violence against women is still treated in Pakistan largely in terms of the losses and suffering caused to the victims and their families whereas the loss to the community should be given equal, if not more, importance."

Violence against women is a major factor in this country's lowly rating on the gender empowerment scale. Pakistan ranks 82 out of 93 countries in the Gender Empowerment Measure.

Published in The Express Tribune, February 14th, 2017.
COMMENTS
Comments are moderated and generally will be posted if they are on-topic and not abusive.
For more information, please see our Comments FAQ