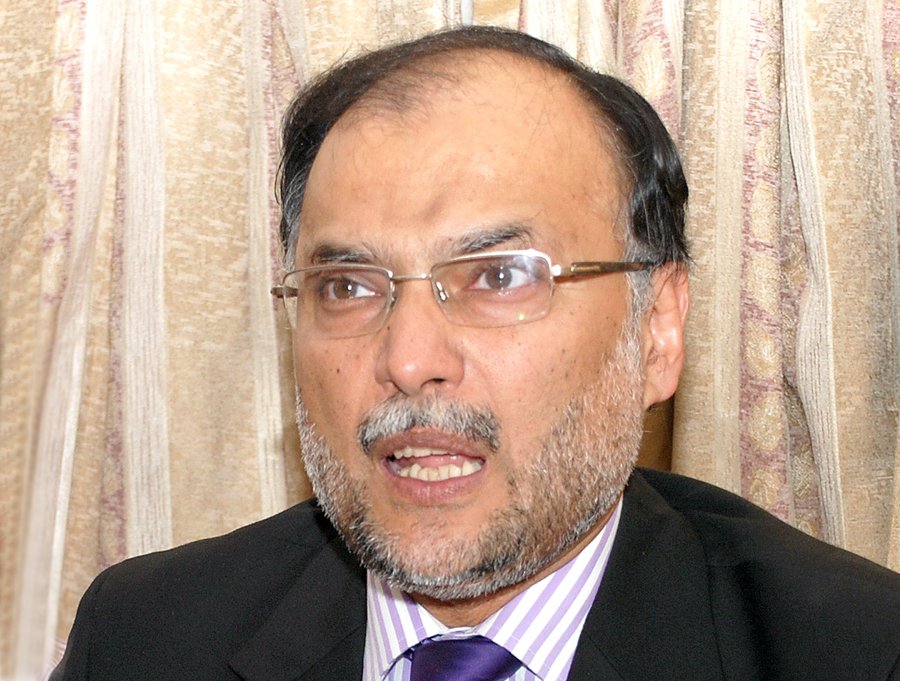 ---
KARACHI: The China-Pakistan Economic Corridor (CPEC) is the product of China's ideology to have one belt and one road, explained Federal Minister for Planning and Development Ahsan Iqbal.

He was speaking to students and faculty members about CPEC at the Applied Economics Research Centre (AERC), University of Karachi.

"If we do not welcome CPEC, which will bring economic changes, then it will be our third big miss as a country to grow," the minister said.

Explaining, he said, "the first time we missed the chance was when the country was on the right path to grow economically in the 1960s and many big reports said Pakistan was going to be the next Japan in Asia, but unfortunately the development came to a halt when Pakistan faced war in 1965."

'CPEC as vital as country's atomic programme'

The second time was 1990-91 when Prime Minister Nawaz Sharif in his tenure introduced economic reforms. "Pakistan was Asia's first country to introduce privatisation policies and infrastructure development at that time," he said, adding "when the government lost stability, the same policies were used by India and its economic growth rate, which was 2-3%, went to 7-8% in the 2000s while we remained on 3% growth."

Dismissing the controversies surrounding CPEC, Iqbal pointed out that western media in one of their reports in April 2015 called CPEC a heaven for Pakistan.

Defining the investment, he said CPEC was bringing an investment of $46 billion to Pakistan, which had nothing to do with the government in Islamabad.

Of this, $35 billion is private sector investment while the remaining $11 billion is for contractors and companies which are awarded tenders by the Chinese themselves.

"Our aim is to see Pakistan among top 25 economies of the world by 2030," he said, adding the day was not far because with CPEC the country had entered into a geo-economic era from the geo-strategic period.

"Keeping in view the location of our country, we have the ability to create a big economic zone and Pakistan can be a hub of trade, manufacturing, jobs, etc," he remarked.

CPEC is a long-term framework covering 2014-30 and has three kinds of projects. Short-term ones will be completed by 2020, medium-term projects will be finished by 2025 while larger ones will be completed by 2030.

Among four priorities, first is to develop Gwadar where a new airport, hospitals, university, technical education centre and clean drinking water facilities will be provided and local industries will be protected. Energy will be produced to make CPEC sustainable because its growth cannot be sustained until energy becomes flawless.

"Chinese companies are investing in the energy sector and will be producing cheap and affordable energy from coal and hydel sources," Iqbal said, adding infrastructure would be the priority after energy and for that work had already started.

China is investing in Pakistan when no other country is giving loans or investing in Pakistan's growth. "China has given us loans at a very concessionary rate of 2% and we have to pay back the money in the next 25 years," Iqbal added.

Published in The Express Tribune, February 14th, 2017.

Like Business on Facebook, follow @TribuneBiz on Twitter to stay informed and join in the conversation.