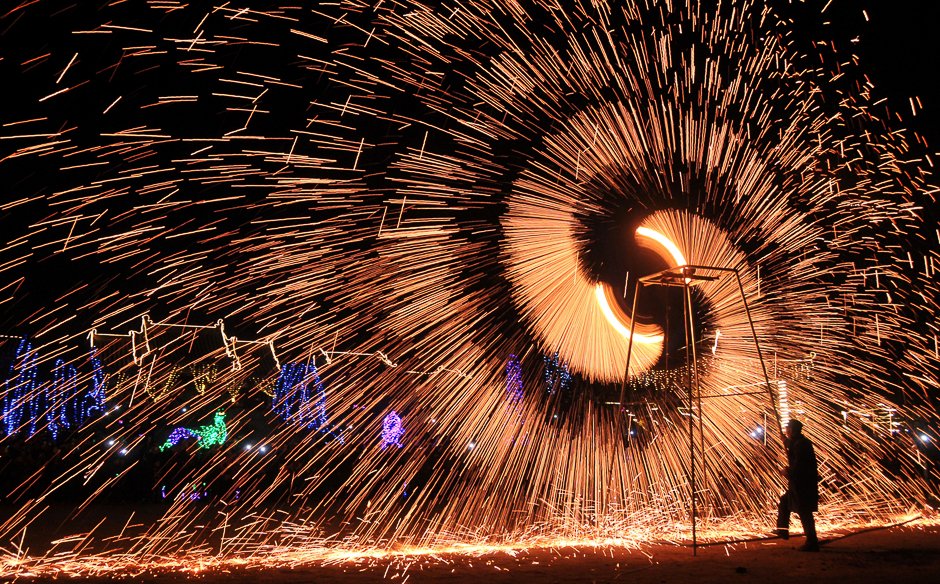 ---
The last day of Chinese New Year was celebrated with much vigour in cities and villages across China. The Lantern Festival, which emerged as a popular tradition in ancient China, marks the first full moon of the new year and brings to an end the 15-day celebrations. During the elaborate festivities, people eat rice dumplings and watch lanterns into the sky.

The festival marks the return of spring and symbolises the reunion of family. 2017 is the year of the tenth Chinese zodiac, the rooster.

Here we look at 14 spectacular pictures showcasing the festivities.