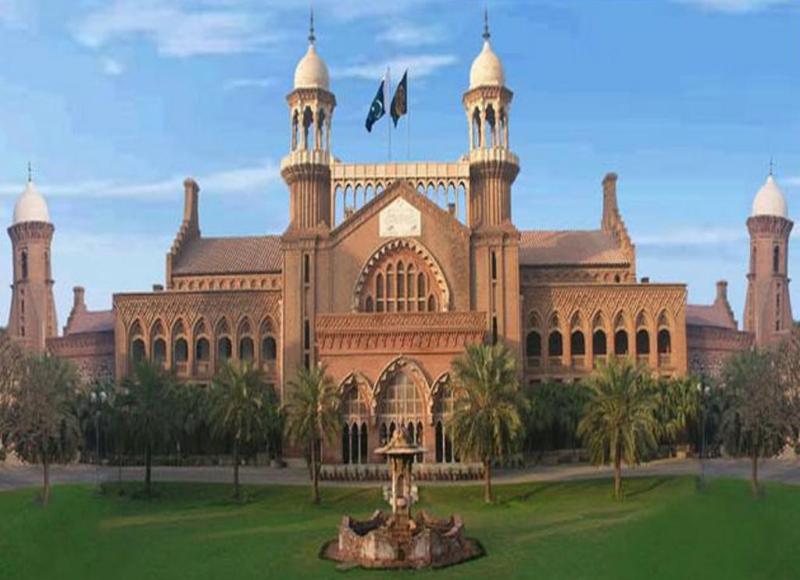 ---
LAHORE: In dispensation of justice, the Lahore High Court (LHC) has set an example by fixing a petition of suspended civil judges for adjudication against the order of its own judges.

It is the first case of its kind when judges of the subordinate judiciary have challenged an administrative order of the LHC judges for adjudication. Legal experts have termed it a massive step for establishing the supremacy of the judiciary by determining that no one is above the law, and anyone can knock the door of courts having reservation on any order.

Last week, a single bench of the LHC had removed objection on petitions of two civil judges who had challenged administrative orders of the LHC, making them On Special Duty (OSD). The registrar office of the LHC had put objection on the petitions saying they were non-maintainable and they could not be fixed for hearing before any bench for assailing orders of the administrative committee of the LHC comprising several judges. The matter was fixed before a judge as objection case and the judge overruled the objection and ordered fixing it for the hearing.

Manual vs biometric voting: LHCBA elections heading to court

Petitioners Shehzad Aslam and Shanawaz Khichi had filed these petitions. Appearing on behalf of Aslam, Advocate Tipu Salman Makhdoom said that in 2016 the Supreme Court, overruling judgments of the High Court barring writ petitions against judge's orders, held in a case reported as PLD 2016 SC 961 titled "Muhammed Akram Vs Registrar Islamabad High Court" that an administrative order of a high court judge or judges could be challenged through a writ.

This latest judgment of the Supreme Court is the same judgment after which the then Justice Iqbal Hameedur Rehman resigned as judge of the Supreme Court of Pakistan on appointments made in Islamabad High Court (IHC) during his tenure as chief justice of IHC, he said.

In his petition, he said that his client was functioning as civil judge 1st class in Lahore and was suddenly made OSD on June 28, 2016, the day when incumbent LHC Chief Justice Syed Mansoor Ali Shah took oath as the chief justice.

He submitted that there never had been any complaint against him and Performance Evaluation Reports (PERs) of his 14-year service period are excellent. In only two PERs, for the period from March 15, 2011 to September 12, 2011 and September 13, 2011 to December 31, 2011, there were adverse remarks, which were expunged by the committee.

Crime watch: Lahore lost Rs71.6m to robbers in January

He added on August 19, 2015, provincial judicial selection board recommended promotions of the civil judges but his promotion was deferred like some other judges. The committee was directed to submit its report within three weeks, he said, adding the committee instead of submitting its report within three weeks, constituted another sub-committee consisting of five sitting and five retired district and sessions judges.

Makhdoom said the sub-committee gave its recommendations about his client, terming him a corrupt judicial officer. The counsel argued the sub-committee comprising five serving and five retired DSJs could not provide recommendations for promotions of judges who never worked under them.

He had asked the court that all proceedings and administrative orders passed against his client be declared illegal and unconstitutional.

Published in The Express Tribune, February 13th, 2017.
COMMENTS
Comments are moderated and generally will be posted if they are on-topic and not abusive.
For more information, please see our Comments FAQ