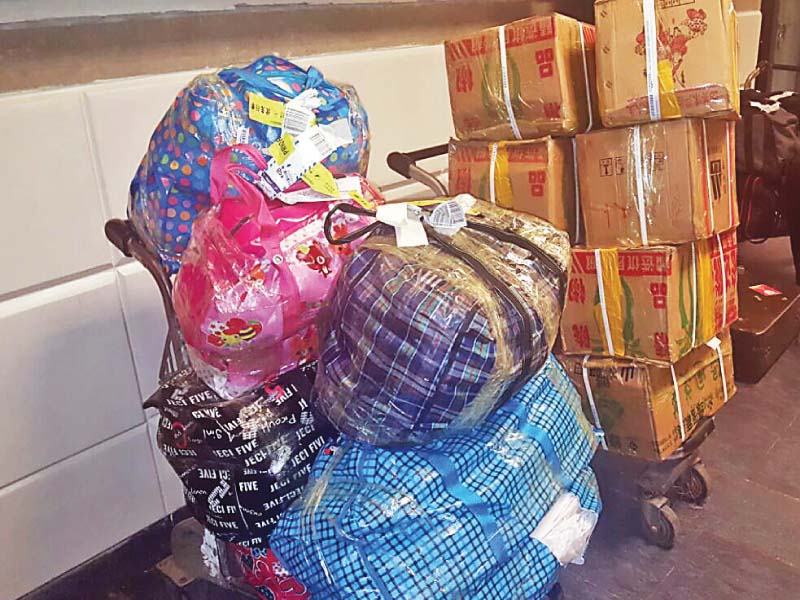 ---
ISLAMABAD: Customs officials at the Benazir Bhutto International Airport on Saturday confiscated large quantities of pork from foreigners.

The family, who are not citizens of Pakistan, were allowed to leave the airport without having to face any legal action, officials said.

The family had arrived on board a flight from Urumqi, officials said. They added that while checking their luggage, officials found 445 kilogrammes of pork.

A senior Customs official, while confirming the discovery, said that the confiscated material would soon be destroyed according to the relevant laws.

He added that the import of such items was strictly prohibited. However, apart from confiscation and subsequent destruction of the meat, no further action would be taken against the family which had brought the meat. Hence, the foreigners were allowed to leave.

Published in The Express Tribune, February 12th, 2017.
COMMENTS
Comments are moderated and generally will be posted if they are on-topic and not abusive.
For more information, please see our Comments FAQ