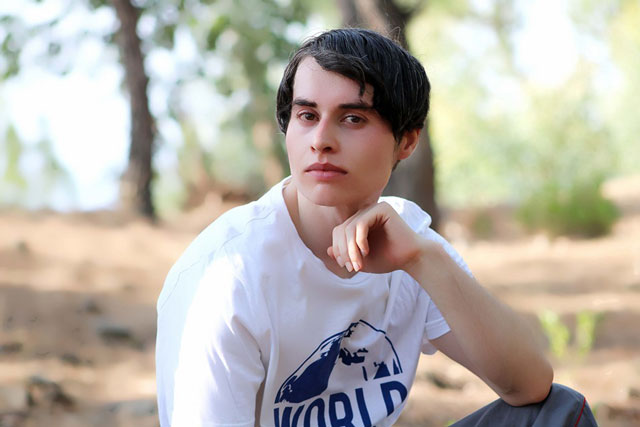 ---
PESHAWAR: Self-proclaimed social media sensation Nasir Khanjan was on Saturday granted bail by a lower court in Lower Dir, with his case referred to the Cyber Crime Wing of the Federal Investigation Agency (FIA).

Khanjan was taken into custody by police under Section 107 of Pakistan Penal Code after a citizen lodged complaint that the former was making and posting videos, which he said, were against Pashtun values.

Talking to The Express Tribune, Timergara DSP Fakhre Alam said the complaint was received through the Chief Minister's Complaint cell in Peshawar and was referred to Timergara police.

Since the case does not fall in the domain of the police, it has been forwarded back to the Cyber Crime Wing, the officer added.

Nasir Khanjan: The rise of a social media sensation

Reacting to his arrest, Khanjan said, "I never posted anything vulgar nor have hurt sentiments of anyone including Pashtuns, adding that police misbehaved with him and directed to shut his Facebook page or use it for posting "Islamic and decent stuff".

Khanjan also lamented that the police had arrested him from his house without detailing reasons and was handcuffed in the police station. He also denied allegations that he had posted anything against the Pashtun cultural norms and values.

Social media backlash: Journalist attacked, injured

"I appeared before a local court and was granted bail against personal surety bonds of three of my relatives," he added.

However, the DSP said, "We treated Khanjan under Section 107 of PPC which deals with cases of instigating others to do an act which can harm others. No police official has used any abusive words for him during the entire legal process."

Khanjan created a Facebook page last year which has now over 0.1 million followers where he posts material ranging from humorous clips, health tips and well as songs of famous artists in his voice.

In December last year, Khanjan was reportedly attacked by local villagers averse to his social media presence.
COMMENTS (13)
Comments are moderated and generally will be posted if they are on-topic and not abusive.
For more information, please see our Comments FAQ