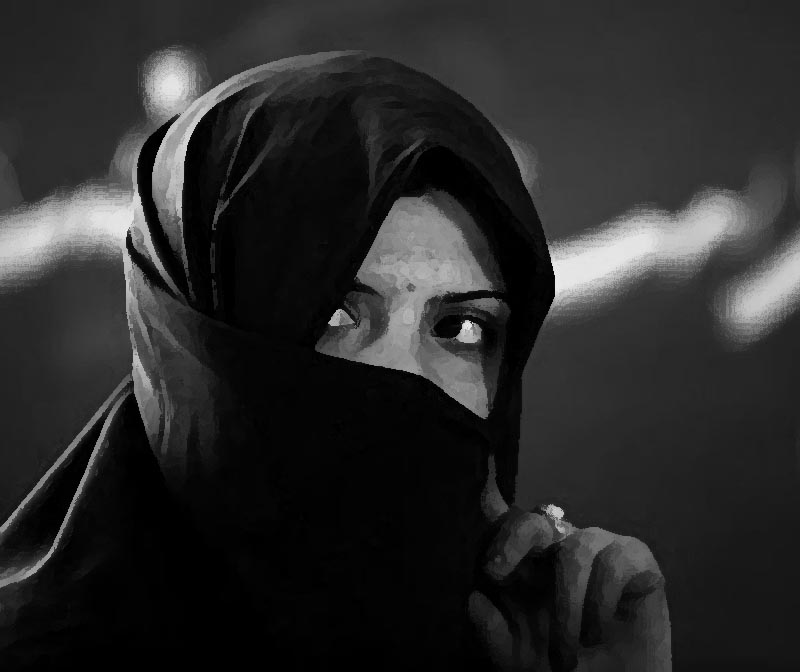 ---
In Pakistan's war against terror, thousands of men from Balochistan have laid their lives – willingly or not. While many die fighting the battles, so many more are the victims of terror that plague this country. According to the official data of Balochistan government, around 3,000 people were killed and 5,500 injured in terror attacks across the province from January 2007 to October 2016.

As a consequence of this on-going conflict, many women are left without husbands in a society that is already harsh on them. Having lost their partners in explosions and targeted attacks, these women are faced with abject poverty and backward traditions which make the rest of their lives a constant struggle.

Tragedy that never ends

As per the local traditions in Balochistan, widows have four choices - they can stay with their in-laws, go back to their parent's place, remarry or live alone in a separate house. All these choices have many difficult conditions attached to them because of the cultural practices and social attitudes prevalent in the province and as a result, life of a woman changes immediately as they lose even their basic rights.

One such woman is 26-year-old Rabia* who lost her husband four years ago in a blast in Quetta. "Widows are the symbol of sorrow; we lose all our liberties after the death of our husband and our life is not different from a prisoner locked in a jail. We are not even allowed to be happy or celebrate," she says.

As part of the local culture, widows are not allowed to wear colourful clothes, bangles, jewellery or make up. Rabia says talking loudly or laughing in public is also forbidden.

After her husband died, Rabia wanted to move to her father's place but she couldn't because according to local traditions, her children belongs to her brother-in-law and if she wants to move, she will have to leave her children behind. "I had already lost my husband; I did not want to lose my children as well," she explains.

Suffering in silence

Women in general have a difficult time in Quetta but widows are more vulnerable as they don't have the protection of their father, brother or husband. In the absence of these safeguards, widows become easy targets of social prejudice and abuse.

Like in the case of 26-year-old Samia*, she was forcefully married to a 62-year-old man just three years after the death of her husband in a bomb explosion. "I did not want to get married the second time but my relatives forced me to take this decision. In the end, because of my situation, I had to accept anyone who could provide food for me and my son," she shares.

Second marriage, however, didn't mean Saima's life changed for better who was only 20-year-old at that time. "It just turned from bad to worse; it is not practical for a young girl to live with a 62-year-old man because our temperaments are completely different," she explains.

Since her second marriage, Samia has been suffering from depression, anxiety and fear. Her mind is always occupied with negative thoughts and she sometimes feels that the solution to her problems lie in ending her life. "There are moments when I feel my heart and head pounding very fast," she shares.

In today's time and age, Samia mocks how hundreds of war widows in Quetta are deprived of their basic human rights.

New world

In Quetta, women often depend completely on men for shelter and food, while they themselves are responsible for childcare and housekeeping. So when a woman loses her husband, she finds it difficult to adapt to the new situation.

Zainab Bibi*, a 35-year-old widow and a mother of three children, moved out of her in-laws house soon after her husband's death. Residing in a one-room rented house with her two teenage sons and an eight-year-old daughter, Zainab says living alone was a difficult decision as women are not allowed to do anything freely. "Supporting yourself and your children is a tough task and I am hardly managing it; without my husband, I prefer to die than to live like this," she states.

When she first moved out, Zainab tried to get a decent job but failed as she is not educated and has no prior work experience. Now, she works as a cleaner in her neighbourhood to provide food to her children before they go to sleep.

Similarly Ayesha*, a 27-year-old widow whose husband was murdered in a targeted attack two years ago, was left alone to fend for herself and her three children after the incident. "The behaviour of my husband's relatives towards me was very negative; now I am a street beggar asking help from strangers for my family's survival," she narrates.

"This conflict should end as it has left many women widows and many children orphans," she pleas.

Ayesha says many widows want to remarry after the death of their husbands but it is very difficult for them to find someone - men don't want to marry widows with children and widows don't want to lose their children.

There is another custom in which when a woman loses her husband, one of her married brothers-in-law marry her as his second wife no matter what the age difference is between the two. "My intentions are to marry outside the family but in that case, my late husband's family will keep my children. I will lose my right over them and will never be able to meet them. And because of this very reason, I am not ready to make this decision yet," she says.

In an earlier version of this story, it was incorrectly mentioned that Samia was married to a 62-year-old man just three days after the death of her husband. The error is regretted and has been rectified.

*Names have been changed to conceal identity.

Hizbullah Khan is a freelance investigative journalist.
COMMENTS
Comments are moderated and generally will be posted if they are on-topic and not abusive.
For more information, please see our Comments FAQ