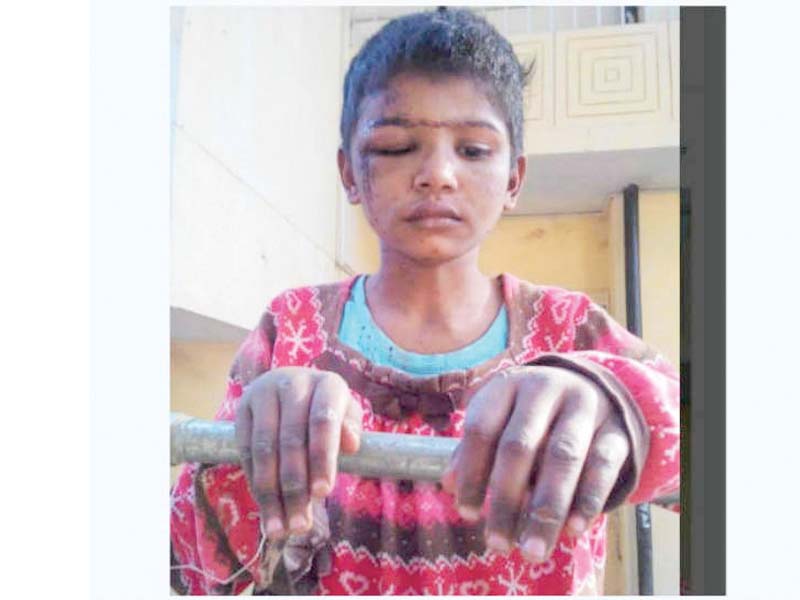 ---
ISLAMABAD: A sessions court in Islamabad granted pre-arrest bail on Friday to a judge and his wife, who are at the centre of a controversy surrounding alleged torture of a 10-year-old housemaid.

The bail was granted after the father of victim, Tayyaba, forgave the judge for allegedly torturing his daughter.

Additional District and Sessions Judge, Raja Khurram Ali Khan, and his wife, Maheen Zafar, were booked by the Industrial Area police on December 29, 2016, after the 10-year-old victim accused them of keeping her in wrongful confinement, burning her hand, beating her with a ladle, detaining her in a storeroom, and threatening her.

Top court overrules 'pardon' to child maid 'tormentors'

Tayyaba's father, Mohammad Azam, and mother, Rani Bibi, submitted affidavits in the court saying that the judge and his wife were innocent and he did not want any case against them.

Azam further said that he had no objection if the suspects were granted bail or acquitted.

Earlier, overruling the 'pardon' granted to a judge by Tayyaba's parents, the Supreme Court had decided to exercise parental jurisdiction in the case. Chief Justice Mian Saqib Nisar, who described torture on Tayyaba as a 'sordid incident', ordered a full investigation to be held by next Wednesday.