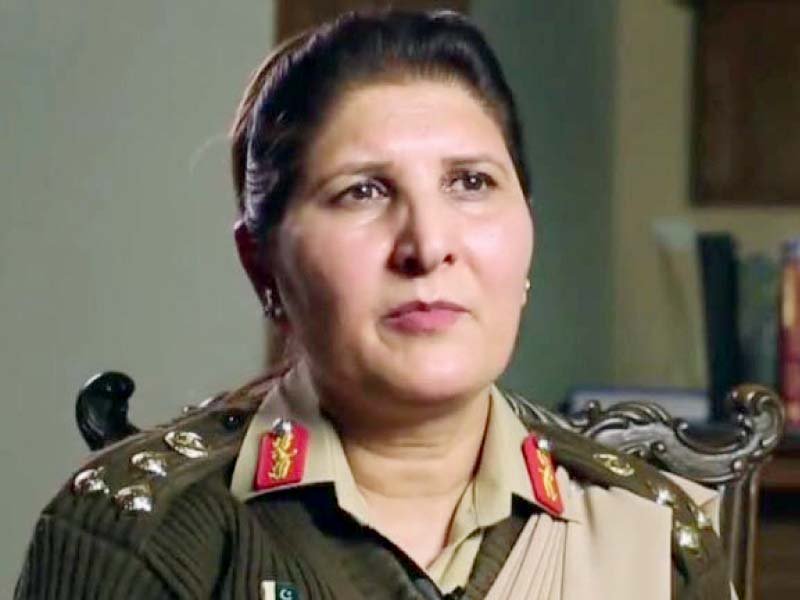 ---
ISLAMABAD: Thirty-seven brigadiers of Pakistan Army were promoted to the rank of major general on Thursday.

The promotions were approved in a meeting of the Army Selection Board, presided by army chief Gen Qamar Javed Bajwa, Inter-Services Public Relations (ISPR) Director General Maj Gen Asif Ghafoor said.

Nine of the 37 brigadiers promoted to major general belong to the Army Medical Corps, the military's top spokesman said in a tweet.

According to an ISPR statement, those promoted include Brig Nauman Zakria, Brig Kanwar Adnan Ahmed Khan, Brig Syed Aamir Raza, Brig Tariq Zameer, Brig Tahir Gulzar Malik, Brig Shahid Mahmood, Brig Muhammad Asghar, Brig Khalid Saeed, Brig Ayman Bilal Safdar, Brig Sarfraz Muhammad, Brig Rafiqur Rehman, Brig Inam Haider Malik, Brig Salman Fayyaz Ghani, Brig Sarfraz Ali, Brig Muhammad Aniqur Rehman Malik, Brig Muhammad Asim Malik, Brig Fayyaz Hussain Shah, Brig Shahid Nazir, Brig Ziaur Rehman, Brig Zahid Mahmood, Brig Azhar Iqbal Abbasi, Brig Tariq Mahmood, Brig Ahsan Gulrez, Brig Shahid Imtiaz, Brig Rizwan Afzal, Brig Usman Haq, Brig Syed Shahab Shahid and Brig Nauman Ahmed Hashmi.

Medical Corps officers promoted to major general are Brig Tahir Sardar, Brig Nigar Johar, Brig Irfan Ali Sheikh, Brig Liaquat Ali, Brig Iftikhar Ahmed, Brig Imran Fazal, Brig Tahir Iqbal, Brig Tariq Mahmood Satti and Brig Tahir Khadim.

Published in The Express Tribune, February 10th, 2017.