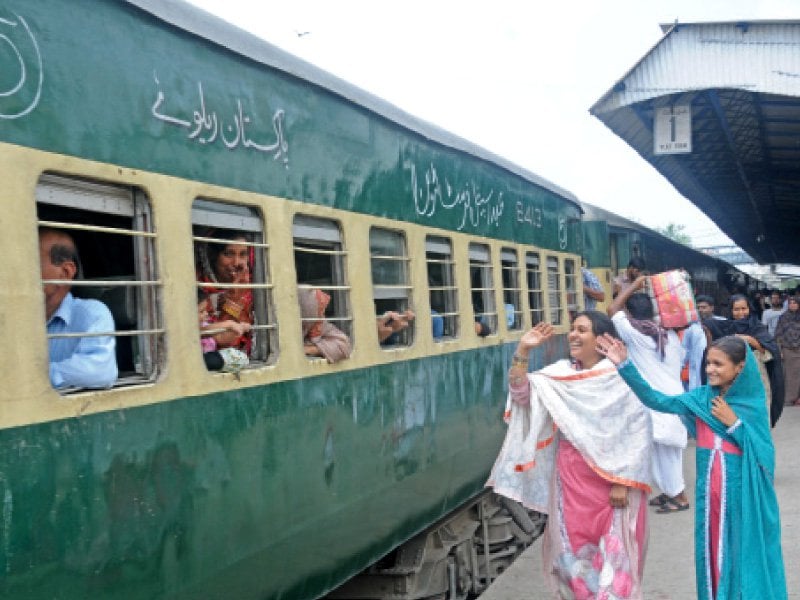 ---
ISLAMABAD: In its ongoing drive to repair, renovate and reconstruct stations of Pakistan Railways, the PML-N led federal government has so far remained focused mainly on Lahore division where it spent Rs324.507 million out of the total funds of Rs451.256 million.

The state-run railway consists of eight territorial operating divisions – Gwadar, Karachi, Lahore, Multan, Peshawar, Quetta, Rawalpindi and Sukkur.

In response to a question of a legislator, the government on Thursday told the National Assembly that a sum of Rs451.256 million was spent on maintenance of rail stations in five divisions during the current government's term.

Between Lahore-Multan: Pakistan Railways closes 6 stations

However, the total amount spent on the maintenance of rail stations in Lahore division – the prime minister's hometown – account for a massive 71.91% of the total funds. While total amount spent on just three divisions of Punjab is Rs438.445m which is 97.161% of the total funds spent.

The largest share of the funds – Rs324 million – was spent on the stations of Lahore division, where 16 railway stations were renovated, repaired or reconstructed. In Multan division another Rs89.261 million were spent on the maintenance of eight stations.

A total of Rs24.677 million was spent on Rawalpindi division, where three stations were repaired and renovated.

On the other hand, only Rs8.547 million were spent on two stations of Sukkur division  while a  meagre amount  of Rs4.264 million was spent on two – Budhapur and Dadu – stations of Karachi division.

Reconstruction of Bahawalpur, Okara, Sahiwal, Raiwind, Narowal, Nankana Sahib and Hassanabad stations were in progress while a list of other 31 stations was being finalised for renovation and provision of basic passengers' amenities, the lower house was told.

Earnings: Railway ministry says revenue up to Rs36.5b

Deficit down by Rs3.5 billion

To another query, the government told the house that the deficit of Pakistan Railways stood at Rs30.504 billion on June 30, 2013 when the present government took over. This deficit has been brought down to Rs26.993 billion as recorded on June 2016 – a reduction of Rs3.511 billion.

Meanwhile, the expenditure has risen from Rs48.535 billion in 2012-13 to Rs63.154 billion during 2015-16. The increase in expenditure is mainly due to an increase in pay, pension and allowances as a result of budget announcements and cannot be curtailed, the government said in its reply.

Published in The Express Tribune, February 10th, 2017.
COMMENTS
Comments are moderated and generally will be posted if they are on-topic and not abusive.
For more information, please see our Comments FAQ