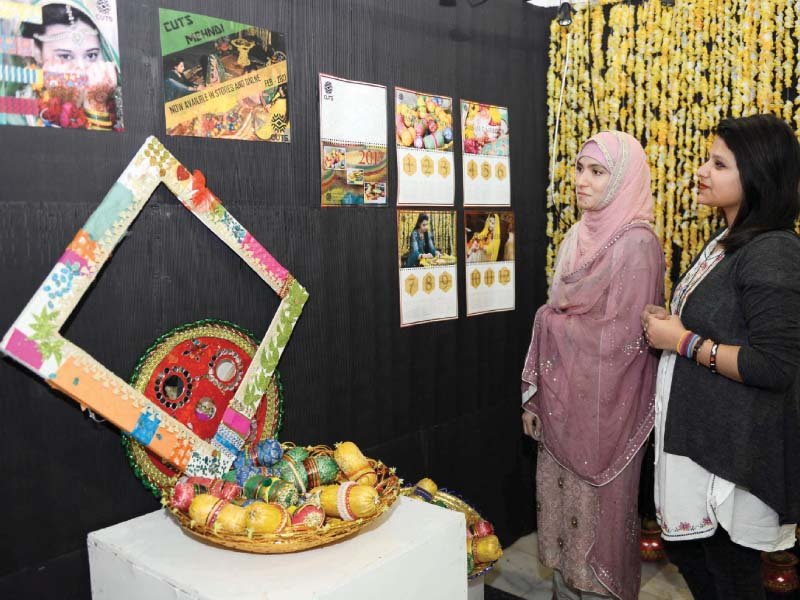 ---
LAHORE: Advertisement campaigns on social issues and brands were put on display by the outgoing batch of the Government College University (GCU) as part of their final projects.

GCU Vice-Chancellor Dr Hassaan Amir Shah inaugurated the exhibition where the managements of different organisations were also invited to witness the digital artwork of these students and offer them work, internships or jobs.

As many as 21 final year students of Bachelor in Fine Arts (Hons.) displayed their projects.

These comprised complete advertisement material, including billboards, posters, press and electronic media advertisements. Also on display were calendars pamphlets and social media pages for promotion of their brands or to raise awareness about social issues.

A project designed to launch Khoj, a social welfare organisation that works with those who are looked down upon, such as differently-abled people or drug addicts, was on display.

Talking about her work, Iqra Chaudhry said the biggest truth was that there was nothing perfect in this world, so people must treat all humans as equally regardless of their imperfections or habits.

The students displayed advertisement campaigns related different food, music and clothing brands.

GCU Fine Arts Department Chairman Irfanullah Babar said that there had been a major shift in the market from manual artwork for example painting, calligraphy etc. to digital art work such as graphic designing and photography over the last 10 years.

However, he said that creativity, imagination, technical knowledge and aesthetic sense were must for both kinds of artworks. He said students didn't take any sponsorship from these brands or NGOs for the work, because when they pay, they start dictating them. Babar added this kills the creativity of their final project. However, the chairman said brands were now offering to buy their work.

Talking to the students, Dr Hassaan said an advertisement campaign was the key behind the success of a product. He lauded the students for adopting a comprehensive approach in promotion of their products. He appreciated the fact that there were separately targeted campaigns for social media and general campaigns for the electronic and print media.

Published in The Express Tribune, February 9th, 2017.
COMMENTS
Comments are moderated and generally will be posted if they are on-topic and not abusive.
For more information, please see our Comments FAQ