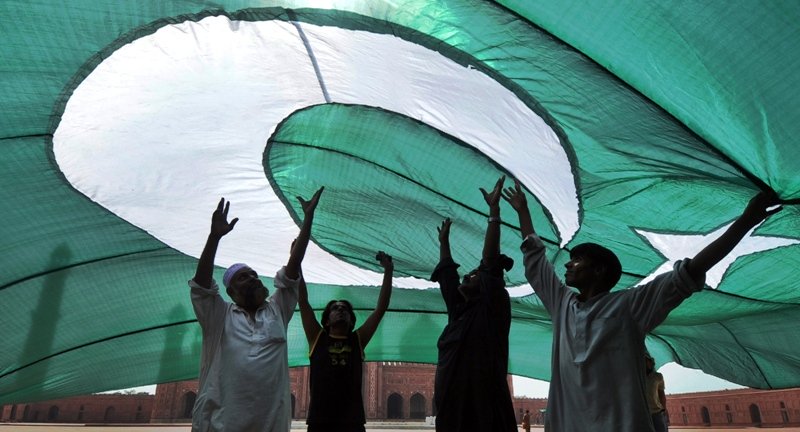 ---
KARACHI: Pakistan will become the 20th largest economy among 32 peers by 2030 and will further grow to become the 16th largest by 2050, stated a report by PricewaterhouseCoopers (PwC), one of the world's largest professional services firms.

The report titled, 'The Long View: How will the global economic order change by 2050?' said that emerging markets will dominate the world's top 10 economies in 2050 with China continuing to lead the pack. It projected GDP for 32 of the largest economies in the world, which together currently account for around 85% of global GDP.

Pakistan and Egypt are set to overtake Italy and Canada by 2040, it said.

Fitch affirms Pakistan at 'B'; outlook deemed stable

"By 2050, emerging economies such as Mexico and Indonesia are likely to be larger than the UK and France, while Pakistan and Egypt could overtake Italy and Canada (on a purchasing power parity basis). In terms of growth, Vietnam, India and Bangladesh could be the fastest growing economies over the period to 2050, averaging growth of around 5% a year."

According to the report, by 2030, Pakistan will improve its rank from 24th to 20th and will see a further improvement of four places in the next 20 years, based on projected GDP (at PPP).

India will overtake the US to become the second-largest by 2050, it added.

"China has already overtaken the US to become the world's largest economy in PPP terms, while India currently stands in third place and is projected to overtake the US by 2040 in PPP terms.

"When looking at GDP measured at market exchange rates, we do not see quite such a radical shift in global economic power, reflecting the lower average price levels in emerging economies.

"But China still emerges as the largest economy in the world before 2030 and India is clearly the third largest in the world by 2050, so there is still a considerable shift in economic power towards Asia in particular whichever measure we use."

'Pakistan's economy will collapse in the next 10 years'

According to the GDP at PPP measure, Canada is currently ranked as the 17th largest economy, but by 2030 the country will slip to the 18th position and by 2050 to the 22nd spot.

Egypt will move to the 15th place with Pakistan at 16th.

Despite the Canadian economy's diminished status, the country's GDP will roughly double to $3.1 trillion by 2050 from its current level.

While PwC's findings show some of the same countries near the top of the list in 13 years, they also have numerous economies slipping or rising massively by 2030.