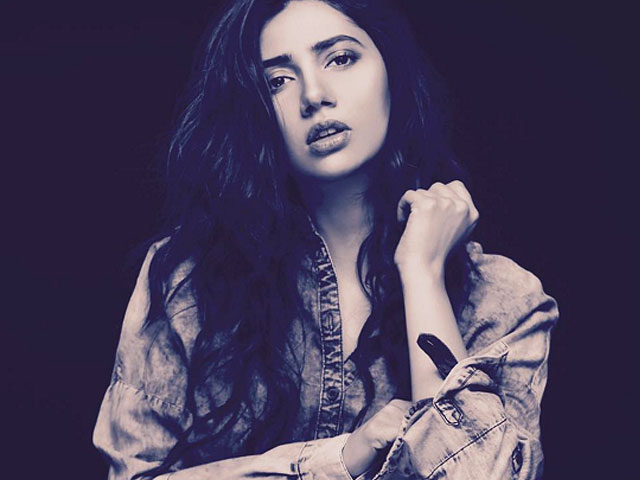 ---
Mahira Khan may have conquered the world with her acting skills but famed director Shoaib Mansoor thinks there's something she can do even better.

In an interview with Indian publication DNA following her Bollywood debut in Rahul Dholakia's Raees, the actor revealed, "Shoaib Mansoor feels I am a singer."

"He feels I am better at singing than acting. He wants me to sing in our new film together called Verna," the actor said. "He knows his music. But I can't! I am extremely self-critical," Mahira added when asked if she's also a singer.

Mahira Khan's response to an Indian troll is epic in every possible way

With her Bollywood debut creating waves worldwide it was no surprise when Mahira was asked multiple questions about it and specifically about not being able to promote the film in India. However, the actor's answers were nothing short of inspirational.  "This circumstance that happened is something I couldn't control. I am going to let go of it. I tell myself this every day. I try to look at the brighter side. I put all the good wishes in one box and take one out every morning," she responded.

"I do know that we were all like one big family during the making Raees. And I just felt happy connecting with them long-distance. I know we'll celebrate whenever I am able to visit again," she added while speaking about her video conference with the Raees team to celebrate the film's success.

Responding to a comment that she made it big before Raees in Pakistan through Humsafar, Mahira said, "Even before Humsafar, I did a film Bol with Shaoib Mansoor — I am now working with him again — Bol was that one film in Pakistan in five years that made an impact. I was lucky to be in it. Right after Bol, Humsafar happened on television. Everyone associated with Humsafar and it saw a kind of success that had not been seen on television for a decade."

On being asked to comment on Pakistani dramas being 'better' than Indian dramas, the actor replied, "I don't know about it being better. But yes, we pour a lot of creative juices into our serials because the television culture in our country is very strong. The reason for that being the relative lack of growth in our movie industry. If we had a flourishing film industry here, perhaps television wouldn't have evolved so much."

5 things we learnt from Mahira Khan's live conference with Raees team

"Television was the growing medium. All of us — Fawad Khan, me and the whole team — were at the right place at the right time. Television just grew because the talent bank in Pakistan, the literary minds, all went into the television," the Ho Mann Jahaan actor added.

Comparing her performance in the Pakistani and Indian industry, Mahira told DNA, "I feel television has been a good training ground for my acting skills. The medium is very challenging because everything is shot in close-ups. On the big screen one gets a far larger canvas and you can use your entire personality to express yourself."

The actor further reiterated that her son is her priority. "I do only one film at a time. My first priority is my child. So it's a lot of hard work . But it can be done. It's all about choices. Many times I have to let go of good work. Fortunately the work I've done has worked for me," she said.

Have something to add in the story? Share it in the comments below.