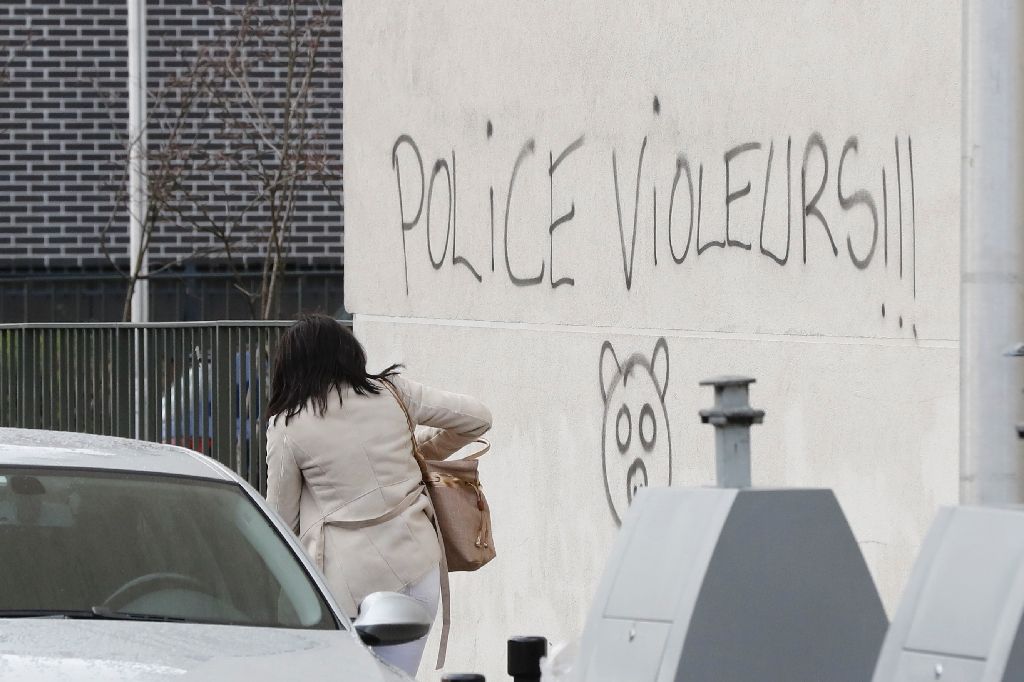 ---
PARIS:
The French government on Tuesday sought to calm growing anger over the alleged rape of a man during his arrest in a Paris suburb last week, after a third night of violent clashes with police.
A 22-year-old black youth worker named as Theo required surgery after his arrest on Thursday when he claims a police officer sodomised him with his baton.
One officer has been charged with rape and three others with assault over the incident in the tough northeastern suburb of Aulnay-sous-Bois which has revived past controversies over alleged police brutality.
"I know how police officers are exposed in the fight against terrorism and violence, but they have to be exemplary at every moment," Prime Minister Bernard Cazeneuve told parliament. He urged the "utmost severity" if the officers, all of whom have been suspended, are found to have committed a crime.
France's Le Pen launches campaign with anti-EU message
Several hundred people took part in a protest march in eastern Paris late Tuesday, the fourth night of demonstrations. On Monday Police intervened for the third evening on the vast "3,000" housing estate in Aulnay-sous-Bois to control local youths who burned cars and damaged public property, police said.
Twenty-six people were arrested and some police officers fired shots in the air after finding themselves cornered at one point, a police source told AFP. Seventeen of them, including 11 minors, will appear in court on Wednesday, the local public prosecutor in Bobigny said. Some are accused of planning "ambushes" of police.
 Hollande visits victim 
French President Francois Hollande went to visit Theo in hospital, staying for half an hour at his bedside, an aide told AFP.
Theo, according to a recording of their meeting released by Hollande's office, urged local youths not to resort to violence, saying "stop the war, stay united" and adding he trusted the justice system.
The case has again cast a spotlight on the contentious issue of policing in France's poor suburbs after protests over the death of a black man in custody last year and major riots a decade ago.
Police say they are frequently targeted by delinquents as they play a game of cat-and-mouse with gangs and drug dealers in tough multi-ethnic parts of French suburbs.
France's Le Pen says would seek Trump-style repatriation of car plants
Officers staged nationwide protests in October to denounce their work conditions after the firebombing of a police car which left an officer in a coma.
The far-right National Front has sought to cast itself as the defender of security forces, with leader Marine Le Pen saying Tuesday that her "basic principle" was to support the police unless a crime had been committed.
France goes to the polls to elect a new president in April and May and a new parliament in June.
In 2005, the death of two teenagers who were electrocuted while hiding from police in an electricity substation sparked weeks of riots. Around 10,000 cars were burned and 6,000 people were arrested.
COMMENTS (1)
Comments are moderated and generally will be posted if they are on-topic and not abusive.
For more information, please see our Comments FAQ