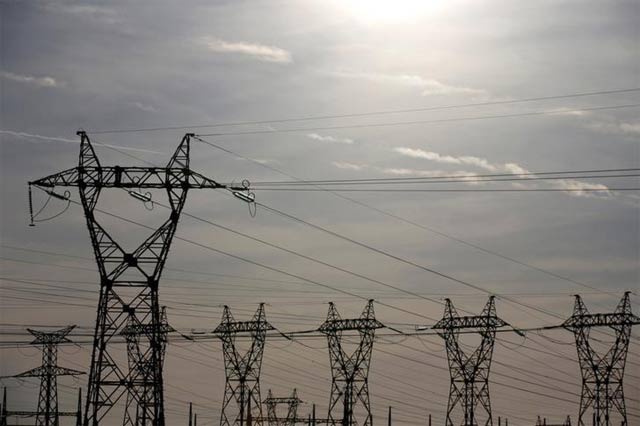 ---
HYDERABAD: Electricity and water supply woes have hit Hyderabad again with the power utility carrying out month-long repair and maintenance works and the water utility's staff taking to protests for unpaid salaries.

The two outages coincided on Tuesday when the staff of Water and Sanitation Agency (Wasa) suspended the water supply from five filtration plants in the city for up to eight hours. The Hyderabad Electric Supply Company (Hesco), meanwhile, shut 16 out of 80 electricity feeders, which supply electricity from the grid stations to the areas in the district for seven to eight hours.

People from many areas in City, Latifabad and Qasimabad talukas complained of braving both the power outage and water shortage. "Hesco and Wasa should at least have some mercy on us by telling us in advance when and for how long will they shut their supplies," said Atif Memon, a resident of Abdullah Town in Qasimabad.

While the power suspension by Wasa is not officially authorised, Hesco spokesperson Sadiq Qubar claimed that the company has informed the consumers by issuing a press release to the media and uploading the shutdown schedule on its website.

The shutdown schedule started from February 5 and will end on February 28. Some localities in Latifabad taluka are scheduled to undergo the outages for 11 days in this month.

The spokesperson claimed that a five-hour shut down from morning to afternoon is being implemented in Hyderabad, Sanghar, Jamshoro and Tando Muhammad Khan districts. However, the residents of different localities claimed that they are suffering from eight to 10 hours outages.

"The lights went off at 8am on Monday and resumed at 6pm [after 10 hours]," Zubair Ahmed whose locality is powered by Ghulam Muhammad Shah feeder, told The Express Tribune.

WASA protest

Meanwhile, Wasa workers have again taken recourse to suspending the water supply as they demand payment of their salaries and pensions. The Hyderabad Development Authority employees' union, parent organisation of WASA, started the protest from February 2 by sitting at the hunger strike camp.

After completing their five-day warning to the government, they shut down the valves from the filtration plants to stop the water supply. Behram Chang, the union's president, claimed that the regular employees of WASA have not received salaries for four months and the contractual staff for six months.

"This problem [of delays in payment of salaries] has been frequently occurring for the last several years but the government isn't interested in finding a permanent solution," said Abdul Qayum Bhatti, the union's general secretary. "We are forced to suffer from financial problems and we feel compelled to take this extreme measure of stopping the water supply for the citizens."

The union has warned of continuing with this form of protest until they are paid the salaries.

Published in The Express Tribune, February 8th, 2017.