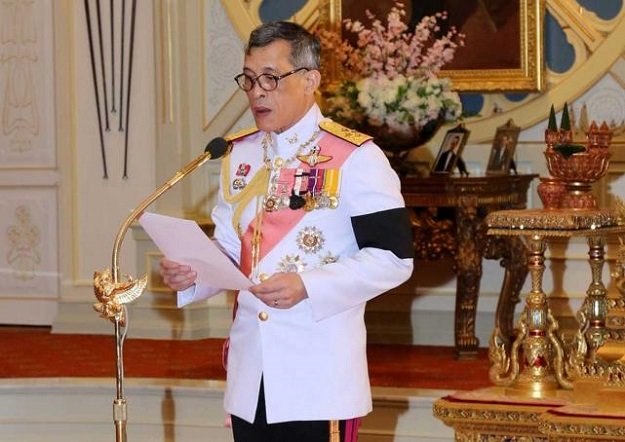 ---
The first royal defamation case brought under Thailand's new monarch was slammed by a top United Nations envoy on Tuesday, who said public figures should not be above scrutiny or criticism.

The comments were sparked by the ongoing detention of Jatupat Boonpatararaksa, a pro-democracy student activist arrested in December for sharing on Facebook a profile written by BBC Thai of the country's new king Maha Vajiralongkorn.

Thousands of Thais shared the profile but Jatupat -- a prominent junta critic better known by his nickname Pai -- is the only person to have been prosecuted so far.

Thai man marries pet cobra he believes is his dead girlfriend

Multiple bail hearings have been held behind closed doors and he faces up to 15 years in prison if convicted. David Kaye, the UN's special rapporteur on freedom of opinion and expression, said he was concerned by the use of secret hearings.

He also launched a wider attack on Thailand's lese majeste law, the use of which has skyrocketed since ultra-royalist generals seized power in 2014.

"Public figures, including those exercising the highest political authority, may be subject to criticism, and the fact that some forms of expression are considered to be insulting to a public figure is not sufficient to justify restrictions or penalties," Kaye said in a statement.

He said such laws "have no place in a democratic country" and called for Thailand to repeal them.

The chances of that happening are slim as Thailand is run by staunch royalist generals who have formed the most authoritarian government in a generation, with political gatherings banned and scores of opponents jailed or facing trial.

Dozens of lese majeste cases have been brought against members of the public and activists -- often for comments made online -- with some being handed down 25-30 year jail sentences.

Thailand's enormously wealthy monarchy are shielded from criticism by the lese majeste law which forces media inside the kingdom to heavily self-censor. But authorities have little control over what is written about the family outside the country.

Vajiralongkorn, 64, succeeded his father Bhumibol Adulyadej who died in October after a seven-decade reign.

Bhumibol was widely loved, his positive image aided by the lese majeste law -- despite a 2005 speech he gave saying the king was not above criticism. Vajiralongkorn has yet to attain his father's widespread popularity.

Despite severe reporting restrictions, many Thai citizens are aware of his multiple marriages, his lifestyle and character thanks to the internet.

18 dead as Thai bus plunges into ravine

Observers are watching closely for whether his reign will see a reduction or increase in lese majeste prosecutions.

The article that Pai put online was written by the BBC's Thai language service out of their London offices.

Unlike many English language profiles, it offered Thais a detailed assessment of their new monarch in their own tongue and quickly went viral after publication.
COMMENTS
Comments are moderated and generally will be posted if they are on-topic and not abusive.
For more information, please see our Comments FAQ