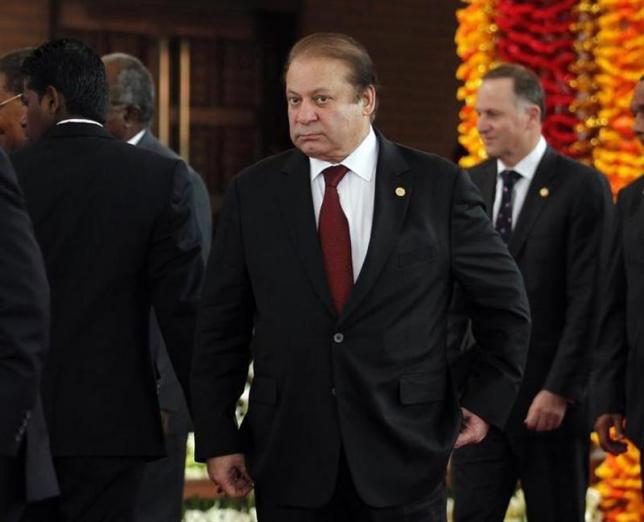 ---
ISLAMABAD: Prime Minister Nawaz Sharif is scheduled to visit Gilgit today (Monday) just days after some 'RAW-linked' suspects were arrested in an attempt to counter a negative campaign against the mega project.

The visit is subject to weather conditions. Bad weather in the area has largely disrupted flight operations between Gilgit and Islamabad, officials said.

If poor weather conditions prevented the visit, it will be rescheduled, they said without being specific.

"The urgency of the existing conditions in Gilgit-Baltistan has necessitated the need for the prime minister's visit. If not on Monday, then on some other day, but soon," sources said.




Conspicuously, the visit is taking place just as security agencies accelerated their drive in the region to net alleged anti-state elements who are collaborating with India's intelligence agency, RAW, to halt CPEC.

During his visit, the PM is expected to make a strong pro-CPEC public statement, insiders said. The prime minister is also likely to address the G-B Council and announce development packages.

The premier is also expected to announce some relief for local residents from prolonged power outages, lasting between 14 and 18 hours a day.

Recently, reports surfaced that law-enforcement agencies had arrested 12 RAW-linked suspects who were members of Balwaristan National Front (BNF), an anti-Pakistan movement allegedly involved in creating adverse public opinion against the CPEC project.

Chinese authorities, sources maintained, were concerned about the negative campaign against the project. The prime minister's visit would lend weight to CPEC, allaying concerns of the Chinese leadership, sources said.

"There is an element active there (in G-B in a bid) to stir public outrage against projects of national and regional importance, including CPEC.

"Security agencies are taking operational steps against anti-state elements and (this is why the) political leadership is stepping in for countering potential hostility against CPEC," a well-placed government functionary said.

PM's Adviser Ameer Muqam told The Express Tribune that the federal government and security establishment shared a strong resolve to 'counter and fix' elements opposed to CPEC.

"It is not just (in) G-B – all anti-state elements will be dealt with an iron fist whether they are in K-P, Balochistan, Sindh, Punjab or Azad Kashmir – we will show no tolerance towards any attempt against CPEC, it is a game-changer."

He said that the PM's visit was aimed at reviewing a host of development projects in infrastructure, energy and public welfare sectors, adding that meetings would also be held with local political leaders.

"Development in remote areas is our government's priority. This visit is not just about CPEC. It is about a host of other public interest issues. If weather conditions allow, the visit is very much on the cards."

Published in The Express Tribune, February 6th, 2017.