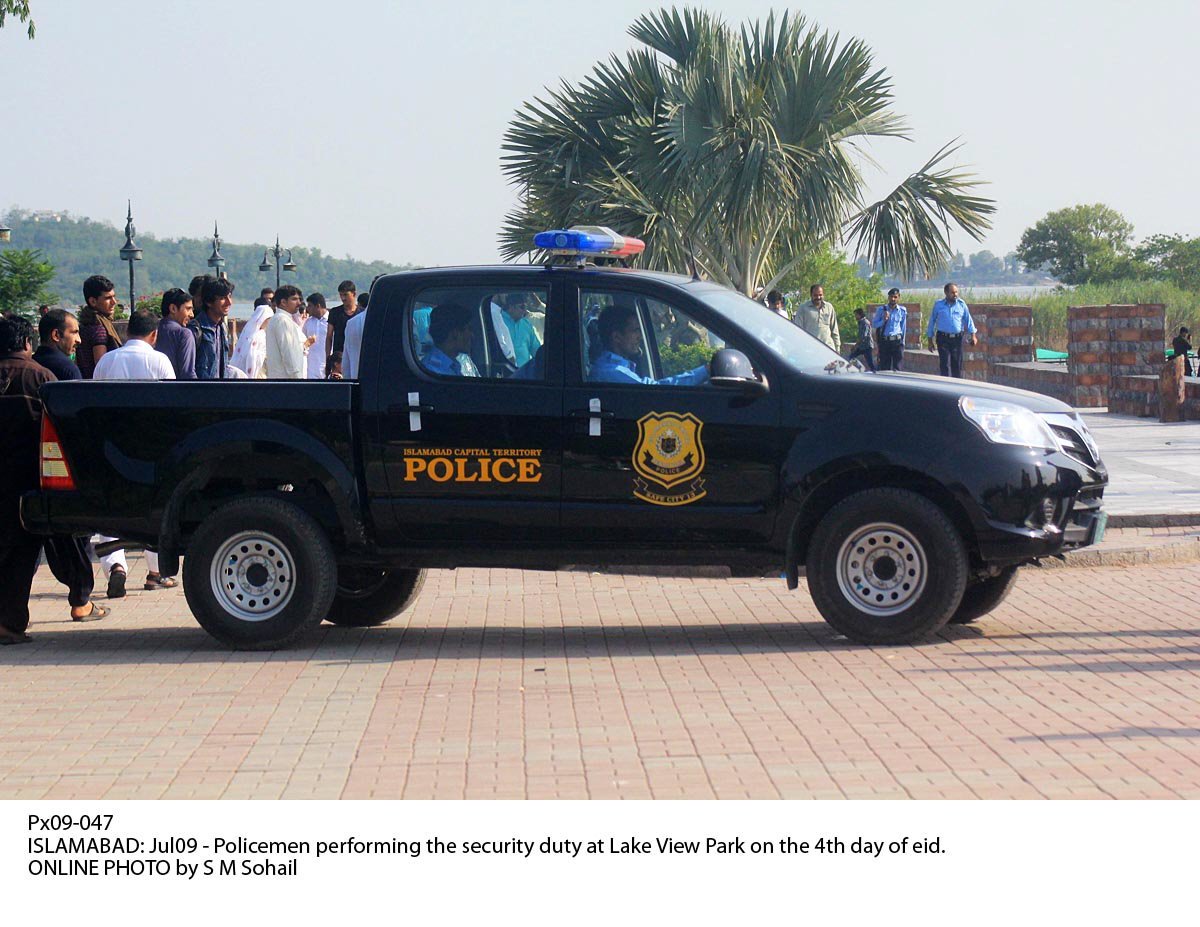 ---
ISLAMABAD: Samiullah Niazi, the constable who allegedly shot dead Taimur Riaz for failing to stop a car at a police check post on Friday, has surrendered to the police.

Niazi will be brought before a judicial magistrate today (Monday), a police official confirmed.

The police had booked two cops, Niazi and Constable Tariq, in the murder case. A police officer said that Niazi was the one who opened fire and was listed as the prime suspect. He said the other constable would also be arrested soon. Meanwhile, the police said that the young woman who was accompanying Riaz at the time of the incident had been released. The officer said, however, that action would be taken against her if her blood tested positive for alcohol.

Man shot to death by Islamabad police for not stopping car at checkpost

He said the results of the medical tests were still awaited.

Meanwhile, Friday was also one of the bloodiest days in recent memory, as two other murders were reported in the capital on the same day.

Apart from the fatal police shooting, a woman was allegedly tortured to death by her husband in Sector G-12, while the owner of a pet clinic was stabbed to death in F-11 Markaz.

In the case of the woman, a police investigator said that she had received blows to the head, which proved fatal and died. Police said Sagheer Ahmed, the suspect, allegedly hit his wife on the temple which he believed was the fatal blow. He has not been arrested yet.

The pet clinic owner was stabbed to death in F-11 Markaz while he was going back home from his clinic.

Muhammad Zubair Butt ran a pet clinic in F-10 Markaz. On February 3, he left the clinic for his home in F-11/2 at around 10pm. His body was found near F-11 Markaz a little while later. The victim's family and clinic staff later told the police that an unidentified man, aged between 25 and 28, had left along with Zubair in his car. The family suspected that this man had murdered Zubair, whose neck had been slit open, similar to ritual slaughter. The police had not been able to track down the suspect at the time this report was filed.

Published in The Express Tribune, February 6th, 2017.
COMMENTS
Comments are moderated and generally will be posted if they are on-topic and not abusive.
For more information, please see our Comments FAQ