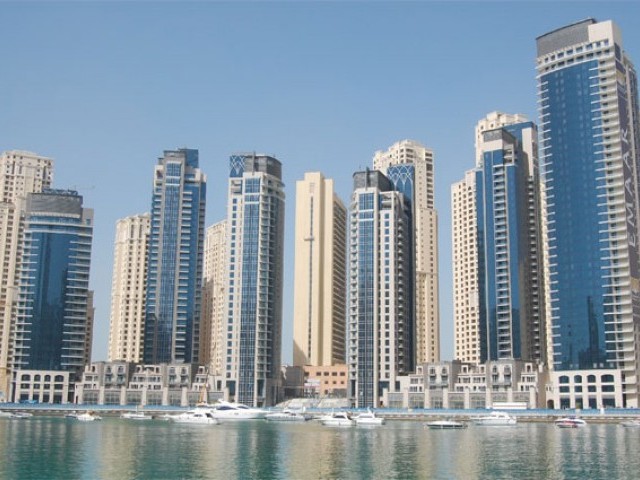 ---
KARACHI: Pakistan is among the top countries including India, Britain and Saudi Arabia whose investors have consistently pumped capital into Dubai's property market since 2013.

However, from 2016, the investment from Pakistanis has started declining in Dubai's real estate.

Investments by Pakistanis in Dubai's property market dived 43% to $1.2 billion in 2016 compared to $2.1 billion in 2015, according to data released by the Dubai Land Department.

With the $1.2-billion (or Rs126-billion) investment in 2016, total investment by Pakistanis in Dubai's property market since 2013 has reached $7.73 billion (or Rs811 billion).

The estimated population of Pakistanis in the United Arab Emirates (UAE) is over 1.2 million, which makes up about 13% of the total population of the tiny Gulf nation.

Hyundai plans to set up assembly plant in Pakistan

According to Dubai's land authorities, people of over 100 nationalities invest in the property market of the emirate, one of the most investor-friendly destinations among seven states of the UAE. Pakistani diaspora in the UAE is the second largest after Saudi Arabia where over 2.2 million Pakistanis reside. The UK comes at number three with over 1.1 million Pakistani expatriates while the US is at the fourth spot with 0.7-1 million Pakistanis.

Builders and real estate agents say Pakistanis are taking out their investments from the UAE market and bringing the money back to Pakistan as the security environment improves and economic growth picks up.




Some point out that Dubai's tax authorities have started sharing expatriate data with their government from January 1, 2017. This will obviously force Pakistanis to bring back the money to Pakistan where profit margins are strong and much higher than those in Dubai.

"Even the rental income in Dubai is on the decline, which is quite opposite in Pakistan," Association of Builders and Developers of Pakistan (ABAD) former senior vice chairman Arif Jeewa said.

"Contrary to this, the property market in Karachi, Lahore and Islamabad is providing handsome returns."

Pakistan's underdog businessman gearing up for comeback

On September 14, 2016, Pakistan became the 104th member of the Organisation of Economic Cooperation and Development (OECD) convention on mutual administrative assistance in tax matters. After implementation of this deal, which will come into effect from 2018, Pakistan will be sharing financial data of its citizens with OECD member-countries.

This means that if a Pakistani citizen buys a property in the UAE, its government will share the data with the government of Pakistan and the hence the two countries will come to know everything about the deal, perhaps even the source of income.

Taking all these developments in perspective, one should take Finance Minister Ishaq Dar's warning to tax-evaders seriously.

Published in The Express Tribune, February 6th, 2017.

Like Business on Facebook, follow @TribuneBiz on Twitter to stay informed and join in the conversation.
COMMENTS (3)
Comments are moderated and generally will be posted if they are on-topic and not abusive.
For more information, please see our Comments FAQ