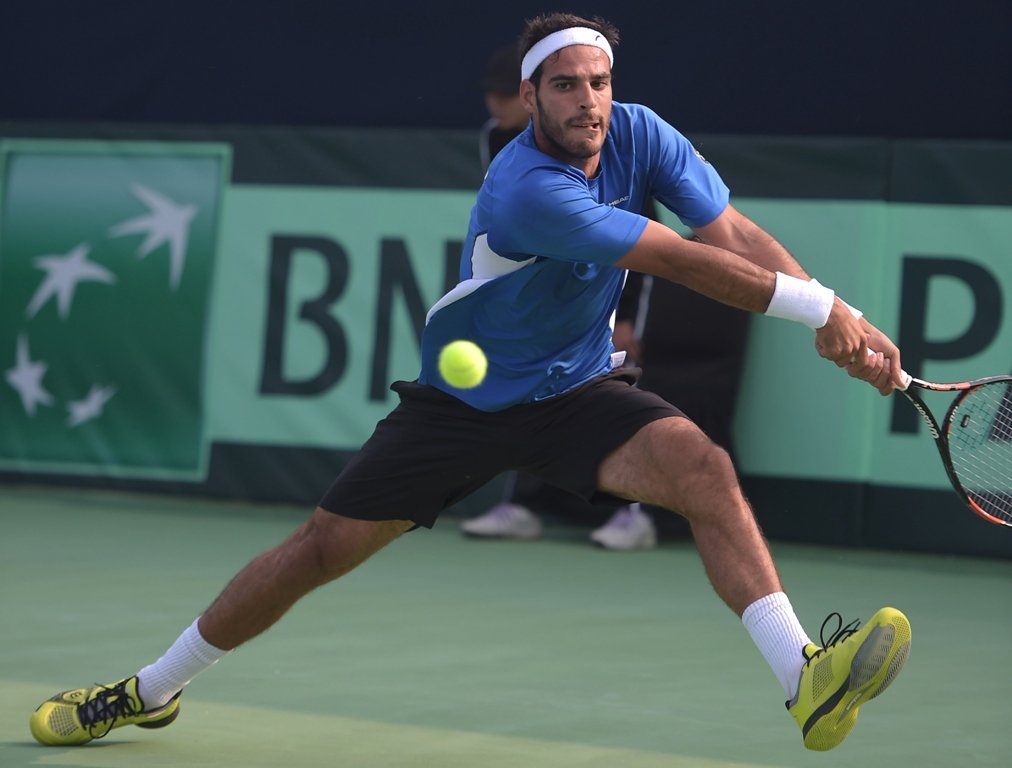 ---
KARACHI: Iran made amends for poor showings in the first three matches of their Davis Cup Asia-Oceania Zone Group II tie against Pakistan by winning both matches on the third day at the Pakistan Sports Complex in Islamabad on Sunday.

Pakistan had already won the contest by taking an unassailable 3-0 lead on Saturday after Aisamul Haq Qureshi and Aqeel Khan won their singles rubbers and the doubles match to ensure the team in green progresses to the second round.


Aisam, Aqeel hand Pakistan another win in Davis Cup


Pakistan's non-playing captain Rashid Malik then gave a chance to Abid Ali Akbar and Muhammad Abid to prove their mettle against Iran on the last day. However, despite spirited performances by the youngsters, it was Iran's players who came out on top.

In the first match, Akbar started off strongly by taking the first set 7-6 (7-4) against Hamid Reza Nadaf but he lost the following two sets 6-4, 6-3 to lose the match. In the other match, Abid, despite some strong performances here and there, lost to Iran's best player Shahin Khaledan which wrapped up the Group II contest between the two countries.


Aisam, Aqeel ecstatic over wins as Davis Cup returns to Pakistan


Aqeel, disappointed to see Pakistan lose two matches in the tie, said the players will learn from these losses. "Day three was more about giving exposure to the youngsters," Aqeel told The Express Tribune. "I also started this way. We were back-up players when we began; we'd play dead rubbers too. Both Akbar and Abid got invaluable experience of playing at home and they have understood the pressure that comes along with being in the spotlight."

Pakistan are the top seeds in the group having been relegated from Group I after losing to New Zealand in September last year. However, top players Aisam and Aqeel are hopeful that the country will regain their place in Group I this year since the International Tennis Federation (ITF) has allowed Pakistan to host the ties at home after 12 years.


We went for the kill, says Aisam after 3-0 win over Iran


"It will be better for us to focus on the next round and I'm glad that the Pakistan Tennis Federation (PTF) is considering our recommendations; we'll need to be playing the next tie on grass courts to win. The aim is to get back into Group I," said Aqeel.
COMMENTS
Comments are moderated and generally will be posted if they are on-topic and not abusive.
For more information, please see our Comments FAQ