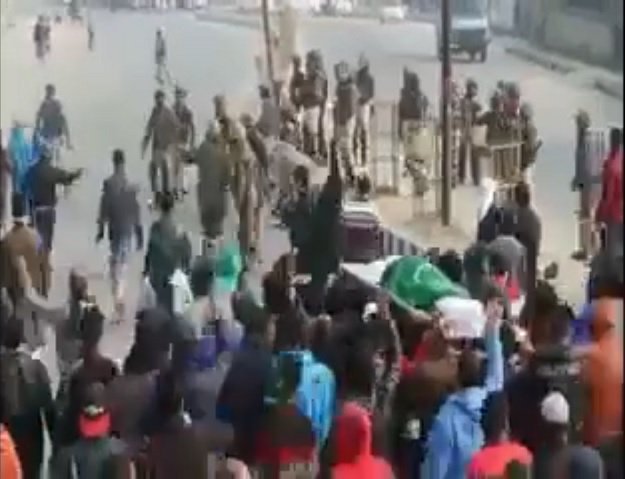 ---
Standing strong by the people of occupied Kashmir, Pakistan Army's military wing released a song on Saturday paying rich tributes to the struggle of Kashmiris in the disputed valley while condemning the Indian atrocities committed against them.




The Inter-Services Public Relations (ISPR) released the song hours ahead of Kashmir Solidarity Day.




The song titled Sangbaaz meaning stone pelters is picturised using actual footage from Indian-held Kashmir. The powerful lyrics of the song describe the atrocities people of Kashmir face at the hands of Indian forces.




'India should end atrocities in Kashmir'




The song starts off with, "We will take our freedom, from India we will take our freedom". Questioning when occupied Kashmir's "destruction will end", the song advises India to leave the disputed valley.


[fbpost link="https://www.facebook.com/ISPROfficial1/posts/1399184313445504"]


The song describes the oppression and hardships that the people of disputed valley are subjected to and also highlights the resilience and valour of Kashmiri youth.




Pakistan marks February 5 as Kashmir Solidarity Day. On Saturday, Prime Minister Nawaz Sharif demanded that India end the bloodbath it is carrying out in occupied Kashmir and allow a free and fair plebiscite to be held in the disputed region under the auspices of the United Nations.




India trying to divert world's attention: COAS




Tensions at the border are at an all-time high and the situation in the occupied valley has become extremely grave as tensions continue to escalate between India and Pakistan.
COMMENTS (3)
Comments are moderated and generally will be posted if they are on-topic and not abusive.
For more information, please see our Comments FAQ