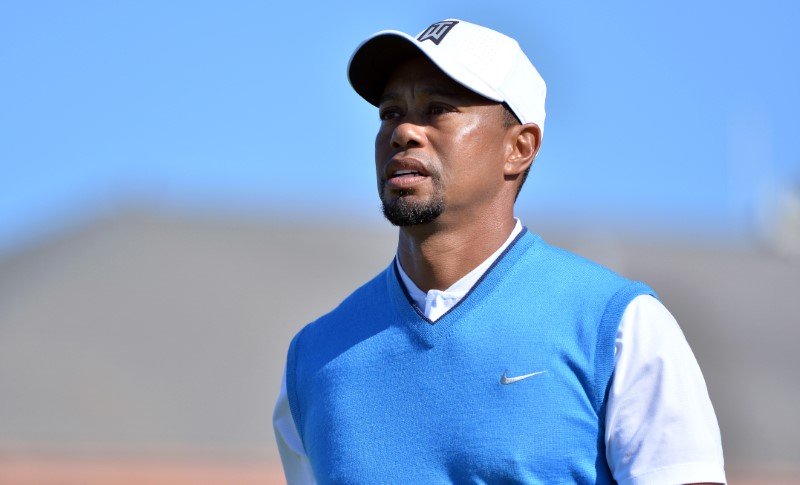 ---
DUBAI: Former world number one Tiger Woods has withdrawn from the EPGA Dubai Desert Classic before the start of Friday's second round due to a back injury.

A back spasm overnight failed to subside forcing the 14-time major winner to concede he could not compete as his comeback struggles continue.

The 41-year-old Woods shot a five-over par 77 on Thursday but insisted he wasn't in any pain. "No, I wasn't in pain at all. I was just trying to hit shots and I wasn't doing a very good job," said the American.


Ko longs for equal payday for women in golf


His manager Mark Steinberg told reporters in Dubai that it wasn't the nerve issue that kept Woods out of the game for 16 months before his return late last year, but back spasms.

"He felt okay coming off the golf course yesterday [Thursday]. So he wasn't in pain. I didn't see him at dinner, but he said he was okay," explained Steinberg. "He then went into a spasm in his lower back, fairly late last night after dinner.

"He tried to work it out last night. Didn't really get it worked out. Had treatment starting pretty early this morning, for probably the past three, three-and-a-half hours, and he can't get the spasm to settle.


Birdie-less Tiger Woods set for another meek exit


"He says it's not the nerve pain that's kept him out for so long. He says it's a back spasm and he just can't get the spasm to calm down. So that's where we are. He talked to Matthew [Fitzpatrick)] and Danny (Willett), and he feels terrible for the tournament. He can move around. But he can't make a full rotation on the swing."

Woods was scheduled to take a week off after Dubai and then play two successive weeks on the PGA Tour -- at the Genesis Open and Honda Classic.

But Steinberg did not comment about Woods' status for those two tournaments.

"I think spasms are a funny thing. I'm certainly no doctor but they come and go. And again, the fact that he feels as though it's not the nerve pain, that's very encouraging for him," he added.

"He's had some spasms before. No doubt about it. But he's got to get the spasm to calm down from what I gather. He has his trainer here, which is good, and that's who has been working on him for the past several hours.

"So yeah, he'll get it to calm down, and forget about the long term; the short-term prognosis, he hopes he'll be strong; based on the fact that it's not that nerve pain I just alluded to."

Woods, now languishing down in 666 in the world rankings, saw his long-awaited PGA Tour comeback come to an abrupt end at the Farmers Insurance Open last week as he tumbled out of the tournament after missing the cut.
COMMENTS
Comments are moderated and generally will be posted if they are on-topic and not abusive.
For more information, please see our Comments FAQ